HERE ARE SOME OF THE THINGS I HAVE BEEN DOING IN THE MOST RECENT PAST AS YOUR COUNCILLOR. I REGARD THIS BLOG AS A WAY OF REPORTING BACK.
I am now into my twelfth year as a local Councillor – where do the years go? I was first elected in 2010, having contested Sutton South Ward unsuccessfully in 2006. I was re-elected in 2014 and then again in 2018. I spend a significant proportion of every day dealing with some aspect of my responsibilities as a Councillor, in particular local casework. For the two years to May 2016 I was Chair of the Planning Committee and lead member on human resources – which carried with it chairing the Council and Employees' Joint Committee and the health and safety committee. I also sat on the important Strategy and Resources Committee. On 23 May 2016 I was elected Mayor and gave up these responsibilities to concentrate on Mayoral duties. I stood down as Mayor on 22 May 2017, a date etched on my memory as the following day my eldest daughter, Jane, was admitted to St Christopher's hospice in Sydenham where she died shortly afterwards of a brain tumour.
Following my re-election in May 2018 I took up the post of Chair of the Audit and Governance Committee, a new committee formed by the merger of the audit committee and the standards committee. I was yet again appointed Chair of the Council and Employees Joint Committee and the health and safety committee. In May 2019 I stood down as Chair of the Audit and Governance Committee, principally because there are some very able young Councillors recently elected and – at the age of 73 – I thought people of my generation ought to get out of the way and give these young people opportunities to gain experience chairing committees. I continue to chair the Council and Employees Joint Committee and represent the Council on the Greater London Employment Forum, which discusses employment matters in London with recognised trade unions. I have now again been appointed to the Planning Committee, which I used to chair, and the Housing, Economy and Business Committee, of which I was once vice-chair.
Below are some highlights of my work, mixed in with a bit of personal information. But do have a look at the page "Who are we?" for some biographical information on who I am and what I stand for. It is my intention to stand for election to the Council again next May.
January 2022. The year began with a trip to Birmingham to see my new grandson, Theo, born on 27 December to my daughter Ellie, in Birmingham Womens' Hospital. A wonderful start to what will be a busy year.
My first main duty as a Councillor was to sit on an Appointments Board on 13 January to appoint a new member of the transport team. On 17 January there was the first Council meeting of 2022 and I moved a motion on poverty. This drew attention to the number of families in the Ward living in poverty and drew attention to the work of the Council to assist them. It called for the Government to restore cuts in welfare support to the poorest and for better funding of local authorities.
December 2021. The month began with a heavy day of meetings – Pension Board training, a meeting to discuss performance measures for the Housing, Economy and Business Committee, and Planning Committee, all on 1 December. On 5 December I organised a small group of musicians, myself on trumpet, to play Christmas carols at the outdoor Christmas party of the Highfield Residents' Association. On 6 December Gloria and I went to a concert at my grandson's school where he played the violin. On 6 December I attended the Housing, Economy and Business Committee, where we discussed a number of papers on providing more affordable housing. On 7 December I went with other Councillors to admire the Christmas lights in Trinity Square, designed by a near-neighbour, Saman Zand, who lives in Mayfield Road, opposite where I live. I had a busy day on 11 December, going to a meeting of the committee of the Friends of Oaks Park to discuss music in the park next summer, going to the Friends' Meeting House in Cedar Road to lead a small group (myself on trumpet) playing Christmas carols, and then driving to Birmingham to see my daughter Ellie who is in the final weeks of pregnancy. On 15 December I attended the Sutton South Hello Christmas party with Trish, the Mayor, and entertained the residents of my road, The Ridgway (which is in our Ward), who had come to see our Christmas lights. On 18 December I had hoped my band would play carols in the St Nicholas Centre to raise money for the Mayor's charities but it was called off due to the omicron panic. Christmas Day was spent with my son in law and his partner, and my grandson Ciaran. On 27 December I became a grandfather for the third time when my daughter gave birth to Theo, 7 lb 9 ounces, in the Birmingham Women's hospital. A momentous way to end the year.
November 2021. On 2 November Trish and I attended a meeting with developers who intend to convert the former care home "Eothen" in Worcester Road into residential units. I have fond memories of visiting this care home when I was Mayor in 2016. On 4 November I attended a meeting of the Directors of Highfield Lawns Ltd., a company of which I am a Director, which exists simply to maintain the tennis courts opposite my house so people can play tennis. On 8 November I attended an interesting presentation by the police on personal safety for Councillors, following the alarming fatal attack on an MP recently. I have faced situations in which I have suffered abuse and been frightened by threatening behaviour. Over my 11 years as a Councillor behaviour has got worse, particularly behaviour on social media. On 11 November (Armistice Day) I had the honour to play the Last Post at the civic ceremony to celebrate Armistice Day in the town centre. After much thought I decided to play it on the trumpet rather than the cornet. Three days later (Remembrance Sunday) I played the Last Post at the service at Cheam war memorial. On 22 November there was the first "in person" Council meeting since early 2020. The motion I was to second on financial support to the Council was not reached and my only contribution was an exchange with Conservative Councillors about planning policy, pointing out that their proposals to emasculate public consultation on planning issues are still on the table. On 25 November there was a meeting of the local committee at which we heard a presentation on the town centre plans which I found interesting. The month ended with an interesting meeting with Sutton Housing Partnership, the organisation that manages the Council's housing stock, and whose performance is improving.
October 2021. I attended the Mayor of Sutton's Quiz Night on 2 October to help raise money for her charity appeal. On 8 October I attended the first "in person" meeting for over two years of the community/police consultative panel for the Ward. This was a successful meeting. On 13 October I had a meeting in Oaks Park to discuss with the chair of the Friends of Oaks Park possible initiatives relating to music in the park. On 14 October I represented the borough at a meeting of the Greater London Provincial Council, a body that discusses employment issues across London with trade unions. We discussed pay and minimum wage legislation. On 15 October I went on a "walkabout" organised by Sutton Housing Partnership to inspect Sutton Court and Beauclere House, and talk about issues raised by residents. On 19 October I attended a liaison committee with local transport operators to discuss local services. It is noteworthy that car use is well up on pre-pandemic levels so busses take longer to reach their destinations. Train usage is well down on pre-pandemic levels. On 27 October I attended a meeting of the Mayor's Charities Committee and was pleased at the progress made in raising money for her two deserving charities.
August 2021. There are fewer Council meetings in August but on 4 August there was a meeting of the Planning Committee, the first held "in person" rather than by video since the start of the pandemic. It seemed odd to be back in the civic offices with other Councillors, without wearing a mask. On 8 August Gloria and I celebrated our 51st wedding anniversary so we had the Golden Wedding anniversary party delayed from last year due to the pandemic. Wonderful to have our two grandchildren together with us for the first time for over a year.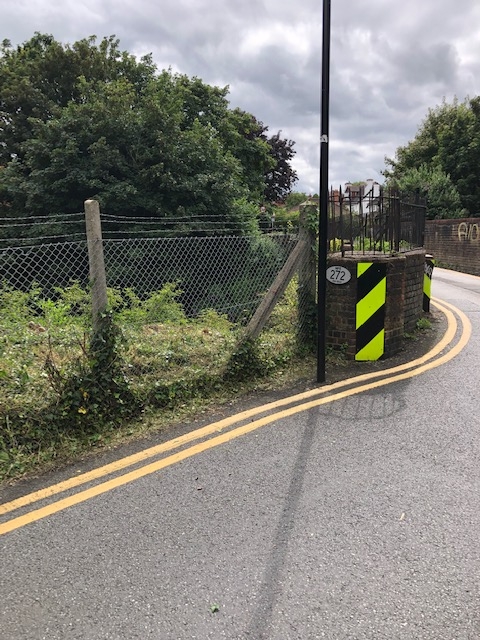 July. On 15 July I attended the Annual General Meeting of the London Mayors' Association, which promotes the value of the civic Mayoralty in London. On 20 July I represented the borough at a meeting of the Greater London Employment Forum. On 21 July the Sutton South Ward Police Consultative Panel met, by Zoom. The statistics presented by the police showed that the Ward remains a low crime area, with one burglary and 37 motor vehicle related crimes (mainly theft from vehicles) in the period commencing in May. We also discussed the work of the police in relation to drugs warrants, but the most interesting discussion we had was about e-scooters. We hope to meet again in person in the autumn.
12 July. A meeting of Sutton Council at which I made what I thought was a good speech on the difficulties associated with the Government's recent White Paper on reform of the planning system. This will, in some cases, remove the requirement to consult the local community on new planning applications. This at a time when there are proposals for two new tower blocks in Brighton Road.
26 June. The start of a brief holiday in Bournemouth with my daughter, son-in-law and our four year old granddaughter Livi.
23 June. Quite a treat. I read the New Statesman and recently they invited me to submit a short article on myself as their "Subscriber of the Week". This was noticed by Lady Whittaker, who used to work with me at the Health and Safety Executive. She invited me to have tea with her at the Houses of Parliament, on the terrace overlooking the river. This was wonderful, particularly as I had a ticket for a (socially distanced) match at the Oval that evening so was able to go on to watch the cricket. Sadly, Surrey lost (to Somerset).
21 June. Thismorning I attended a "Raising the Flag" ceremony in the town centre, with the Mayor, for Armed Forces Day. Sadly, it rained.
15 June. A busy day with a meeting of the Council and Employees' Joint Committee (which I chair) in the morning and of the Housing, Economy and Business Committee in the evening. A very good discussion at the CEJC on equal opportunities policies, and at HEB on the preparations for revision of the local plan.
10 June. A meeting of the Sutton South, Cheam and Belmont Local Committee. A good discussion on parking and on policies to deal with fly tipping.
4 June. Every day I am involved in casework for my residents. Today there was a rather unusual issue, with one of the contractors working on the replacement of the pavement in The Ridgway having his car ticketed by an over-zealous enforcement officer. I managed to get the fine rescinded.
3 June. I am a member of the Mayor's Charities Committee, whose job is to raise funds for the Mayor of Sutton's charity appeal. Last year we raised over £10 000, which was good going since all the usual money-raising events – the concerts, the dinners, the quiz evenings – were cancelled due to the pandemic. With Trish re-elected Mayor and the same two charities involved (Sutton Mental Health and Homestart Sutton), we decided the time had come after a year of ZOOM meetings to meet up in person. Which we did over an excellent lunch at the Duke's Head in Wallington.
2 June. This afternoon I attended, via ZOOM, a meeting of the London Mayors' Association Forum. This is an organisation dedicated to promoting the role of the civic Mayor in London boroughs, which I am a member of by virtue of having been Mayor of Sutton in 2016-17. Here is a favourite photo from that era.
Tonight, Planning Committee. This is made more complicated as Government rules now require that the "virtual" meeting is followed by an "in person" meeting of a sub-group, to ratify the decisions of the "virtual" meeting at the "in person" meeting. There was the usual mix of straightforward and more complex applications. The most difficult concerned Seaton House school, where I was unhappy with what seemed to me action by the school to remove from their site a bowling club they had shared the site with for many years. Unfortunately the only issue for the committee was use of the building that was previously used by the bowling club and there was no way we could re-instate the bowling club to the site.
1 June. For the second time in a week I was a member of a three person sub-committee of the Licensing Committee considering a licence application. This was from Carshalton Athletic Football Club, to sell alcoholic drinks at a club at their ground. I had thought this might be complicated but it proved straightforward.
26 May. Today I was one of three members of a panel appointed by the Licensing Committee to consider an application for a licence to sell alcohol in the café in Cheam park. The applicant wanted a licence just to serve alcohol to those eating a meal, at a table, in the restaurant, at lunchtime. We agreed this, subject to conditions that limit the sale of alcohol to these circumstances.
17 May. I arranged a meeting thismorning, at which Trish joined me, at Elmhurst Lodge in Christchurch Park. I got staff from Veolia and the Council to come. We met some of the residents and the managing agents. In the recent past the record of Veolia on emptying the bins every week has been OK but there are a couple of sites where there seem to be periodic problems. One is Elmhurst Lodge. We had a useful meeting and explored the reasons for the problems. I am hoping now for an improvement plan.
12 May. The renovation of the pavement in The Ridgway has now reached my front door.
6 May. The London elections. We have doubled our representation on the London Assembly. Well done Hina Bokhari!
5 May. I have again been appointed to the Council's Planning Committee and it met this evening. I was disappointed at the lack of urgency shown by the opposition Councillors in getting through the agenda, which meant that some items were not reached. When this happens it means some residents have been waiting patiently all evening for their item to be reached, only to be told to come back again next time. There was an interesting proposal for the development of Sutton High School for Girls, which I thought important to the quality of education of girls in Sutton.
4 May. The Annual Council meeting at which the Mayor is elected and there is a new distribution of Councillors to committees. I cannot understand why the Government made it necessary to bring this meeting forward several weeks as otherwise we would not have been able to have a virtual meeting. What is the Government playing at? Many younger colleagues have yet to be vaccinated. It would be dangerous to have sixty or so people crowded into a room at this stage of the pandemic. I was delighted that Trish was again elected Mayor. I have some new appointments – I am off the Audit and Governance Committee but back on the Planning Committee and the Housing, Economy and Business Committee. I will be busy. This was an odd meeting as Conservative Councillors seemed to misunderstand the procedure and then somehow argue this was not their fault.
30 April. A meeting at Warren Park to discuss the need to protect the chalk grassland nature area from being trampled. The picket fence protecting it keeps being vandalised. The grassland area has a wonderful show of cowslips, ox-eye daisies and other wild flowers at various times. It is important to stop it being trampled.
Pat Simons of the Highfields Residents' Association wrote an excellent report of this meeting. This is it.
"A meeting was held at Warren Park on Friday 30 April 2021 with Councillors from Carshalton Central ward, Councillor Richard Clifton, residents from Kings Lane, and David Warburton, the Council's Biodiversity officer. The focus of the meeting was the situation of the small nature reserve immediately west of the park, between the railway lines.
The reserve is chalk downland, a rare and fragile habitat and it is managed by periodic mowing, scarifying and pruning to encourage the natural vegetation and associated wildlife. The land used to belong to Network Rail but has been the responsibility of London Borough of Sutton for about 15 years. It is managed by the Biodiversity Team with help from volunteers and the Ecology Centre. About 8 or 9 years ago the area was opened for people to walk in and a wooden picket fence erected to protect a small, biologically diverse but fragile area of grassland.
The issue is that the pathway has been very well used during lockdown. The path gets very muddy and slippery in wet weather and the edges of the path have been trampled, damaging the plants and insect nests in that area. There has been anti-social behaviour, particularly in the secluded western end of the reserve including lighting fires, littering, substance abuse and vandalism. The picket fence has repeatedly been damaged and people have been sitting in the fenced off area, letting dogs run through it and leaving litter. One specific rare plant that used to grow in the reserve has now disappeared. The biodiversity team regularly have to repair the fence and although the Council gets a small amount of money to manage the area, it is not sustainable to continue to use this to repair fence panels.
The options for managing this range from doing nothing to completely fencing off the nature reserve and preventing any access. The view of all present was that it would be a shame to prevent any public access to the area but we recognised the importance of preserving and managing the environment. The park is the only public green space for some distance in any direction, it has suffered from anti-social behaviour in the past but this had generally improved in recent years. We suggested a stronger fence across the entrance to the nature reserve with a gate that could be closed at night or during the winter months. We also discussed the effectiveness of signs to explain the sensitivity of the area and to encourage responsible dog walking.
Although the more formal part of the park and the play area were not the focus of this meeting, we noted that there are 4 dog litter bins but still people had left plastic bags of dog waste on the fence. The issue of improved lighting in the park was raised but this did not get any support – it is expensive and likely to disturb wildlife and encourage more undesirable night time human activity.
No decision was made but David Warburton agreed to investigate the cost of different types of fencing. The Councillors suggested that the two Local Area Committees (Carshalton and South Sutton) might combine any funding they have to purchase and install a stronger and more secure fence with gates and there may also be an application to the Neighbourhood Fund. Anthony Currie Who lives opposite the park, is setting up a Friends of the Park group."
29 April. A meeting of the Audit and Governance Committee, possibly the last one I will attend as at the annual Council meeting next week there will be a re-allocation of committee places. I am due to leave A and G (which I used to chair) but will join the Housing, Economy and Business Committee (of which I was once vice-chair) and the Planning Committee (of which I was once chair). I will be busy. The big issue at A and G tonight was a policy on dealing with unreasonable behaviour by clients. I thought this un-necessary – in my days in the civil service we would have seen this as an administrative matter to be dealt with, on the basis of administrative protocols, by officers. The committee agreed to set of a sub-group to consider this issue. I did not think that necessary as Councillors should not try to micro-manage the day to day administrative work of the Council.
28 April. Disappointed to learn of the failure of the legal challenge to the Government decision that from next week Council and Council Committee meetings must be "in person" meetings and not by videoconferencing. This is dangerous. Big rooms will be needed for these meetings and those who are unvaccinated will be particularly at risk.
26 April. A very interesting "Member Development" session, training for Councillors, this evening on local government finance. The extra demands on resources arising from COVID have been considerable but the Council has coped well.
25 April. I am shocked to learn that the annual Council meeting scheduled for 17 May has had to be moved to 4 May as otherwise it would have to be an "in person" meeting and not by videoconferencing. This is dangerous. If Council committees have to be "in person" meeting those who are unvaccinated will be particularly at risk.
We have a manifesto commitment to plant more trees, to improve air quality, combat global warming and promote the green, suburban feel of Sutton. We plan 50 more trees in the Ward. I am searching for historic tree pits, now unused, and reporting them to Council officers. The list is growing. This one is in Hillcroome Road.
Cold water swimming has had a lot of publicity during lockdown. I tried it today but took the precaution of wearing a wet suit.
14 April. With the relaxation of lockdown rules and since both Gloria and I have had two vaccine jabs, we have re-commenced looking after our five year old grandson, Ciaran. It is the Easter holidays so he has come to stay with us. Today we visited the Devonshire Avenue Nature Area. We are seeking funding to replace the piece of play equipment that has become dilapidated over the ten years since it was installed.
Also delighted today to see work has started on replacing the pavement in The Ridgway.
26 March. Tonight Gloria and I helped form a South Sutton Ward team for a quiz organised by the Liberal Democrats. An enjoyable evening but we did not win.
24 March. Gloria and I had our second COVID jab today. Hooray. The day was really quite enjoyable. We decided to walk to the surgery for our daily exercise, so we had a nice walk on a spring morning. I thought there was an atmosphere of real camaraderie in the surgery, with everyone thinking that they were doing their bit to defeat this disease. I have never had a bad reaction to being vaccinated so had no worries about the procedure. The prick in my arm was so slight that the doctor had to tell me that he had done it and I could go now. We had AstraZeneca. I have a bit of a background in statistics but it struck me that you did not have to be Wiggenstein to work out, from the crude figures, that the likelihood of the adverse reactions they were talking about was going to be no different from that in the population in general. I was nervous about asking if I could take a photo but the docor was delighted I wanted a photo. Sutton's Director of Public Health (Dr Imran Choudhury) had asked for photos of Councillors being vaccinated.
"The day I had the second jab was really quite enjoyable. My wife and I decided to walk to the surgery for our daily exercise, so we had a nice walk on a spring morning. I thought there was an atmosphere of real camaraderie in the surgery, with everyone thinking that they were doing their bit to defeat this disease. I have never had a bad reaction to being vaccinated so had no worries about the procedure. The prick in my arm was so slight that the doctor had to tell me that he had done it and I could go now. We had AstraZeneca. I have a bit of a background in statistics but it struck me that you did not have to be Wiggenstein to work out, from the crude figures, that the likelihood of the adverse reactions they were talking about was going to be no different from that in the population in general."
22 March. A feeling that Spring is about to arrive. The equinox was last Saturday. Today I dug out my compost heap and planted some lettuce.
18 March. After a gap of a year and nine months due to the pandemic, at last a further meeting of the Sutton South Ward police consultative panel took place. It last met on 16 June 2019, after which some meetings were cancelled and then the pandemic struck. This meeting was restricted, as it had to be by Zoom. There were just the Councillors and three police officers. We were delighted to learn that nothing much has changed – Sutton South is still a low crime area. Our discussion ranged widely, including garage burglaries, catalytic converter thefts, speeding, and how to enforce the new 20 mph speed limit in roads to the east of the Ward. Further meetings are planned for when we can get back together in person in July (we all hope).
11 March. The local committee met. Some discussion of transport issues, repeating some of the points made at the PTLG, see below. Discussion of whether traffic measures at the bridge at the southern end of Kings Lane could be introduced to make it a better experience for pedestrians, who are walking in the traffic since there is no separate pavement.
9 March. I attended a meeting of the Public Transport Liaison Group (PTLG), which is a liaison group with transport operators. Still no conclusions reached by TfL on the consultation on changes to bus services. The most interesting statistic I heard was that the current volume of travel on services into London is 13% of the usual volume. So a mixture of lockdown and working at home means that the revenue of the transport operators is cut to less than a fifth of normal. Like all cities of its size, London has a transport system developed over more than a century designed to get some millions of people from the periphery to the centre each morning and home each evening. I doubt if we will ever return to such a pattern of commuting.
4 March. I took part, today, in an interview panel to appoint a new Monitoring Officer. All Councils are required by law to have an officer known as the Monitoring Officer, whose responsibilities include ensuring adherence to the Council's Code of Conduct. This was the first time in my ten years as a Councillor that I have been involved in an appointments process. We conducted the interviews via video – a panel of six Councillors, including two from the Opposition. We had two very good candidates to interview and it was not an easy decision.
1 March. The annual budget meeting where we agree the Council's budget. A responsible and balanced budget with the emphasis on helping the disadvantaged as we come out of the pandemic and the recession. The Conservative Councillors tabled no alternative budget but voted against our budget. The debate was ably chaired my Trish, as Mayor. This was my speech.
"When I spoke on the budget last year I said that ever since I studied economics at University in the 1960s I seem to have been having arguments with right wing economists and politicians who hold the view that there is virtue in:
less Government intervention in the economy,
reducing the size of the State
and cutting taxes.
Since then, I think the pandemic has proved how wrong these views are – and proved the need for strong and well resourced Government at national and local level.
In the local context this means being able to provide effective health services to care for the many thousands of Sutton residents made ill by the pandemic, and being able to provide welfare support for the almost 19 000 Sutton residents, at the last count, reduced to poverty and relying on Universal Credit. That is approaching one person in every four homes in the borough with – if the proposed £20 cut in Universal Credit happens – a major increase expected in the number of Sutton residents using Foodbanks. And if the moratorium on evictions is not extended, more homelessness.
The economic and welfare effects of the pandemic are significant and we need strong government at all levels to deal with these consequences.
What we are celebrating tonight is a well structured and responsible budget that will give help to those who most need it – the emphasis being on supporting the most vulnerable by building on work with the health and voluntary sector, increasing funding on adult and children's social services, and on helping local businesses and employers to mitigate the impact of the recession in Sutton – which, I see research for the Sunday Times has found is the fifth happiest place to live in England.
I support this budget, but I would stress most of all tonight the need for Government to help our 19 000 residents living in acute poverty by scrapping the £20 cut in Universal Credit planned for the end of March. Surely we must all agree on that."
February 25. There was a training session tonight for members of the Audit and Governance Committee. Run by a firm of auditors, it veered between the simplistic, the parochial and the desperately difficult technical stuff. I think I learned something.
February 24. A meeting of the Mayor's Charities Committee, tasked with raising funds for the Mayor's charity appeal. The pandemic has scuppered all our usual fund raising activities. We have done well to raise almost £10 000.
February 23. A meeting of the Council and Employees joint Committee was scheduled today. I chair this committee,which involves a set of Councillors meeting representatives of recognised trade unions to discuss the views of the unions on staffing and employment matters. The union side did not turn up so the meeting did not take place. I am still not clear why – a mistake over dates on their side, it seems.
February 17. The news of the military coup in Myanmar disturbs me. Gloria and I had a wonderful visit to the country in 2016. It is a desperately poor country but tourism was just opening up and there was an atmosphere of hope. We were there during the election that first brought Aung San Suu Kyi to at least partial power. What has happened since is terrible.
February 11. A meeting of the Greater London Employment Forum, which discusses employment matters with the unions. Held by video. I lead a delegation of three Liberal Democrat Councillors from the three boroughs with Liberal Democrat administrations in London – Richmond, Kingston, Sutton. The most interesting item was a presentation of the problems of domestic violves will all need to be taken out due to a legal challenge to the Mayor of London. There is a post on the main site on this.
February 3. I spent the evening tuned in to a "virtual" meeting of the Council's Planning Committee and spoke to the committee about my concerns regarding a planning application for 27 Cedar Road. I spoke alongside a local resident who voiced similar concerns to mine. My worry was about the overlooking of neighbouring properties due to extension of the building upwards with balconies that would overlook neighbours. The committee has a tradition of not voting along party lines, and had indeed earlier in its meeting thrown out a planning application relating to a building in Wallington recommended by officers for approval. The planning application for Cedar Road was, however, approved, by four votes to three with four abstentions. I will keep an eye on the progress of the building work. I have been inside this building, which is a former nurses' home (accommodation for nurses at a local hospital) and is a "house in multiple occupation" with 31 small bed sitting rooms. It is not good quality accommodation, certainly in need of upgrading and money being spent on improving the building, so that is one positive aspect of the decision.
January 30. A big step forward. Gloria and I have been vaccinated – the AstraZenica vaccine, at our surgery in Grove Road. It was very well organised.
January 27. A very interesting meeting with Sutton Housing Partnership. They have taken their repair function back "in house" after a lot of problems with the contractor and it seems to be going well. They are giving their tenants a lot of support during lockdown.
November 8. Remembrance Sunday. The event at Manor Park called off. I laid a wreath at the event at the war memorial in Carshalton. I was, frankly, annoyed that a recording of the Last Post was played. I could have played it if they had asked me.
November 5. A meeting of the Audit and Governance Committee by videoconference. We are getting good at using this technology. We had our usual papers on the work of internal audit, the progress of the external auditors and the risk register. Officers have done well to cope with the disruption and requirement for new ways of working from COVID.
October 29. I attended a meeting of the Greater London Provincial Council. I represent the borough on it. It is a joint meeting with trade unions focussed on human resources issues. We all agreed that the workforce of local authorities has done well in the pandemic, showing flexibility and adapting to new priorities and new ways of working.
October 28. I attended the meeting of the committee steering the Mayor of Sutton's charity appeal. Trish is doing well as Mayor. She has visited all the groups of key workers serving us during the pandemic. She is a great community asset. Her appeal will not raise mega-bucks for her charities as there is so much we usually do that we cannot do. But she has done well so far. I take the minutes at these meetings – as a retired civil servant I think it is the only skill I have that the committee finds valuable.
October 21. Tonight I attended the AGM of Highfield Lawns Ltd., which is a company that exists to facilitate the operation of the tennis club situated on the grounds at the junction of Mayfield Road and The Ridgway. The tennis club is doing well despite the COVID restrictions.
With London now going into Tier 2 in terms of COVID restrictions there is greater concern about protecting the elderly. Sadly this has had to lead to a decision to "pause" the meetings of Sutton South Hello, which, as reported below, re-opened on 7 October.
October 15. Tonight there was a "special" meeting of the Audit and Governance Committee to receive the annual accounts, after audit. This is an annual process and the committee has to sign the accounts off. The process was delayed this year by the work associated with the COVID pandemic. I was pleased to note the conclusion of the auditors that the Council provides value for money from its expenditure. Less re-assuring is the likely consequences of the pandemic in the longer term on the financial position of local authorities.
October 7. Sutton South Hello, a friendship group for the elderly and socially isolated (on which there is a page on this website) re-opened. An enormous number of precautions to ensure a COVID-secure event were taken. We met – about twelve of the thirty plus members – in Christchurch hall. The Mayor, and I, gave a talk on how Sutton had dealt with the pandemic. The incidence rate in Sutton remains the lowest of any London borough.
September 24. A meeting of the Audit and governance Committee, held by videoconference. There was an interesting discussion of the Council's risk register. I could not resist pointing out that if, when discussing the register a year ago, I had suggested the major risk was a global pandemic completely changing the tasks expected of local authorities, my observations would have been regarded with, at best, scepticism.
September 18. Today is my birthday. I am 74. A few weeks ago my five year old grandson was staying with us and we had to go upstairs together to fetch something. It was a day one of my knees was twinging for some reason. I struggled up to the first floor landing, put a hand on my knee, and said to him "You know, when I get old I'll have a bit of a problem getting up these stairs." He looked at me with absolute bafflement on his face. "But you ARE old" he said.
September 14. The first day of the "school street" at Overton Grange school. Trish and I went to see how it is doing. As the signs only went up the previous day awareness was low and enforcement might be an issue. Over time, I hope, motorists will become more aware of the new restrictions. It is a good initiative.
September 10. Thismorning, as a member of the Council's Licensing Committee, I was part of a panel considering an application for a licence for the pavilion in Mellows park in Wallington. We are to meet again next Tuesday to reach a decision, allowing time for a discussion between the applicant and local residents, facilitated by Councillor Joyce. I think it good to get people to talk through difficulties with this sort of application.
September 3. As a member of Surrey County Cricket Club I was invited to take part in an experiment thisevening, with a socially distanced crowd of 2 500 people watching a cricket match – Surrey versus Hampshire. A good evening. I felt quite safe, including when travelling on the virtually empty train up to London. And Surrey won, for the first time this year in any form of cricket. In this picture the tiny white blob just south east of the floodlight is the rising moon – the previous night was the full moon so it was quite big in the sky.
August 31. My local residents' association organised a socially distanced street party in my road, and the Mayor came. It was a good event. Weather a little cold for August, but I suppose it is (on some reckonings) the last day of summer.
August 28. At lunchtime, Gloria and I – with my grandson Ciaran – joined a big crowd, including the Mayor, to welcome Councillor Nali Patel at the Honeywood museum in Carshalton. Nali, who uses a mobility scooter, had completed 1000 laps of a local park – sponsored by many friends and colleagues – to raise money for the Mayor's charity appeal. Well done Nali.
August 19. I attended a seminar (on line) on the new Government proposals on the planning system. I am horrified. The planning cases I have been so heavily involved in as a Councillor are likely to disappear, with, in many circumstances, no right for local people and local Councillors to make representations on individual planning applications.
August 18. I sat as a member of the Licensing Committee to consider a licence application for some premises in Worcester Park, to which a resident had raised objection. We concluded that the objection raised did not provide us with reasons for not granting the licence. I feel a degree of dissatisfaction with licensing laws. Rather like planning laws, there is a strong intrinsic bias in favour of the applicant.
August 17. The month of August is generally a quiet month for Councillor activities as people are on holiday and committees do not meet. I spend the month childminding my grandson, with my wife Gloria, so his dad (who is a senior barrister in the Crown Prosecution Service) can work (in current circumstances, from home). I am exhausted. Today we went to the Horniman museum
August 15. I attended the memorial service for VJ Day in Manor Park. Well organised, and a very good speech by Trish, our Mayor. I had been invited to play the Last Post but persuaded a friend, Alexandra Stanton, to do it. She is a better trumpeter than me and, with none of the bands I play for having had any concerts or rehearsals during the pandemic, I have somewhat lost confidence in my playing.
August 8. Today Gloria and I celebrated out 50th wedding anniversary, though without the big party we had planned before the pandemic struck.
August 5. I attended a video discussion of community action during the pandemic led by Community Action Sutton. They are preparing profiles of the eighteen Sutton Council Wards, so I have sent them my profile of Sutton South Ward that I prepared recently. I can send this to anyone reading this post who is interested.
August 3. A morning spent at training for my role as a member of the Licensing Committee. This was very interesting, if over-long.
August 1. Today I had another ticket to go to a cricket match at the Oval (see July 26 below) but yesterday, at about 5pm, I got an email from Surrey County Cricket Club saying they were now prohibited from having any spectators due to the Government announcement of new restrictions that day. But I can go to the pub and next week am being offered £10 to eat in a restaurant. Government policy seems very schizophrenic.
July 30. Today I visited the Re-Use and Re-cycling Centre (generally referred to as "the dump") in Kimpton Way. I have not been there for a while. We are de-cluttering so have lots of clutter to dispose of. The dump was closed for a fair while at the start of lockdown. It is now open but I had seen complaints on social media about the need to book a slot. I found it very easy to book a slot and the booking system means that the normal queues are avoided. It was all very straightforward.
July 29. Today I attended a meeting (by video) of the Mayor's Charities Committee. Trish is doing a great job as Mayor but I fear we are not raising a lot of money for her charity fund as the sort of events we would normally organise are impossible in current circumstances.
July 26. Today I took part in an experiment to aid the process of emergence from lockdown. Being a member of Surrey County Cricket Club, I was lucky enough to be selected as one of a thousand volunteers to attend a "socially distanced" cricket match between Surrey and Middlesex at the Oval.
This was a success, but perhaps only because it was a small crowd penned into a small part of the ground, and the number of stewards seemed to be equal to the number of spectators. But great to see some cricket – excellent innings from Borthwick and, in particular, Jacks.
July 22. I unexpectedly have a new job. I represent the Council on two bodies called the Greater London Employment Forum and the Greater London Provincial Council. These are London-wide bodies that meet with trade unions to discuss employment issues. Following the resignation of a Councillor from another Council I find myself elected to be a vice-chair of the GLPC.
July 14. With the new rules allowing you to stay away overnight, I at last spent a little time this week with my daughter and granddaughter, in Birmingham. I last did this in January. My three year old granddaughter is bigger and now has some language.
July 7. I attended a video meeting organised by Extinction Rebellion. I strongly support the overall aims of this organisation (to deal with global warming) but not the tactics of disrupting the lives of ordinary people and not their obsession with "citizen assemblies". That takes them right out of a debate on global warming into a debate about the methods of determining public policy that has a history back to Edmund Burke and beyond. I agree that public policy should be determined by "citizen assemblies" and note that the Chartists and the suffragettes struggled for centuries to establish the principles for selection of citizen assemblies – secret ballots, universal suffrage, constituencies of equal size, annual Parliaments. Extinction Rebellion is full of idealistic young people who remind me of what I was like when I was 16 (I am now 73). But there seems to be no internally democratic structure within the organisation for determining its policies and, at the video meeting, the lead contributors seemed to be much older people with strong political opinions. But it was an enjoyable debate.
July 6. I watched the meeting of the Strategy and Resources Committee on U- Tube. A strange experience. Always interesting to see inside people's homes during these video meetings. A discussion of initiatives to control traffic and establish quieter neighbourhoods. More to come on this. The information on U-Tube tells you how many people are watching. It was generally about six so not a large number.
July 1. I attended Planning Committee, substituting for the vice-chair Councillor Burke. This was quite like old times as I used to be chair of Planning Committee. Some interesting cases to examine and some sensible decisions. The other big event today, as we emerge from lockdown, was that I finally got my hair cut. It had not been so long sice I was at University in the 1960s.
June 29. A meeting, via video, of the Licensing Committee. The sole significant agenda item concerned whether ball bearing guns (guns that fire ball bearings) should or should not be sold from stalls in the street market in Sutton. I was truly astonished that some Opposition Councillors appeared to support the proposition that such dangerous guns should be on sale in a street market. Fortunately, good sense prevailed.
June 22. We had a "Member Development" session tonight on the subject of civility in public life. I thought this would be an opportunity for Councillors to stress what unites us rather than divides us, and at least to be civil. I was disappointed by the attitude of some Opposition Councillors, who instead took the opportunity to regurgitate some very old stories and grievances we all knew about.
June 20. Trish and I attended a Black Lives Matter event at the open space opposite St Helier hospital. There was a large crowd but spread out across the field to achieve social distancing. Good speeches from Councillor Dombey and from the Mayor (Trish). The police came to ensure social distancing was observed, which it was.
June 18. Most Council committees are not meeting or meeting by video. Tonight there was a video meeting of the Audit and Governance Committee, of which I am a member. The most interesting discussion was on the Council's Code of Conduct.
June 16. Trish and I attended a video meeting of the board of Sutton South Hello, a friendship group that provides support for a large community of elderly members. It has not been able to meet during lockdown. We discussed possible ways out.
June 10. Trish and I had an interesting video meeting with Razia from Community Action Sutton. We were able to give her a rundown of what is going on in the Ward during lockdown – what we know of the action by residents' associations, friendship groups, churches, roads that have WhatsApp groups, sheltered housing, care homes. This supplementing the Council's support for the most vulnerable with food parcels from "The Hub."
May 29. Delighted that the artwork at Sutton station by Lionel Stanhope is completed. It looks good.
May 28. I "attended" two video meetings thisevening. My local residents' association (the Highfields Residents' Association) held its Annual General Meeting by skype. Perhaps inevitably, not many people tuned in. Then I tuned in to the first video meeting of the Planning Committee. This was moderately successful though I was disappointed that opposition Councillors did not always follow the agreed rules in terms of muting when not called by the chair, and interrupting. For video meetings to work, everyone has to be disciplined.
May 18. A great evening. Trish was elected Mayor.
Here is an extract from my speech nominating her:
"I have great pleasure in nominating my friend and fellow Ward Councillor, Councillor Trish Fivey, to be Mayor for the forthcoming municipal year.
Trish is a remarkable lady. She is often described "feisty." I looked up "feisty" in the dictionary and it says "lively, determined, courageous." I can understand why Trish is feisty. She was brought up in Enniskillen in Northern Ireland, the eldest daughter in a family of nine children. If you are the eldest daughter in a family of nine children, quite a few family responsibilities are going to fall on you, and I am sure that is one of the reasons why Trish is a person who is always in the lead, doing and achieving. And this was at a time when Northern Ireland was suffering from what is now referred to as "the troubles". So you can see why anyone growing up in those circumstances and in that environment is likely to be feisty.
Trish has a lot of achievements:
– She is an international sportswoman. She played netball for Northern Ireland, and she played football, when she was younger
– She is a great entrepreneur and has founded, owned and run a number of businesses, ranging from insurance companies to the only wine bar in our Ward. She has a string of awards for her work in sales, as well as fundraising for a number of charities
– She has made a strong impact as a Councillor. We remember her speeches, particularly those on mental health, which is one of her special interests. I think her input to the Task and Finish Group on the Sutton Town Centre Master Plan is particularly well remembered and what she has achieved as the Chair of the Licensing Committee
– She has two lovely daughters, one of whom is a dentist and one at University.
Now we all know that her Mayoral year is going to be unlike any in the past, with constraints on what the Mayor can do and, sadly, some limits on what can be done to raise money for her charity appeal. So I would like to suggest Councillors might consider following me in, at some time during her year, making a personal contribution to her charity fund. The pandemic lockdown has of course impacted on the activities of the many organisations who would invite the Mayor to their events. Let us hope we gradually emerge from this, well before the end of Trish's Mayoral year.
I will look forward to her, one day, chairing a physical rather than a virtual Council meeting.
Trish will be a great Mayor and it is my pleasure to nominate her."
May 13. I have contributed to a recording of Floral Dance by the Crystal Palace Band, 22 people recording their part in their own homes and the result being stitched together. I am second row down on the right. I feel very pleased with this.
May 6. Tonight I took part in a "Test meeting" of Planning Committee, to test holding the meeting by videoconference. While most Council committees are suspended due to the problem of conformity to social distancing rules, Planning Committee has to meet as there are statutory deadlines for the determination of planning applications. I thought the meeting went well, though it is not as good as a "physical" meeting where residents and applicants can be involved. I hope Ward Councillors can be involved. Let us hope we can get back to normal business as soon as possible.
April 27. My brass band cannot meet for rehearsals so we create a piece of music every week by everybody recording their own part (in my case second cornet) in their living room, using a metronome, and sending it to one person who stitches it together into a whole. This is difficult. Here is Sloop John B.
April 23. We joined in the clapping for the NHS thisevening and I played the "Fanfare for the Common Man" on my trumpet.
April 17. At 5pm thisevening there was a mass playing of the Ode to Joy, an initiative sponsored by the National Youth Orchestra of Great Britain. I had downloaded the music from their website and joined in, on trumpet. My brass band (the Crystal Palace Brass Band Progress Band – which is their second band, I am not good enough to get into the main band) is setting us homework during the lockdown. The band cannot meet for rehearsals so we have some music sent to us and have to record our part (in my case the second cornet part). We send it to a member who stitches it all together into a single piece of music. This week it is Sloop John B, an old Beach Boys number.
April 16. Gloria and I joined in the clapping for the NHS thisevening. We live in a quiet road but there was still a lot of noise.
April 10. I have less Council-related casework than usual, probably because so many residents are staying home and have more important things to worry about than the services offered by Sutton Council. I get enquiries related to the services for vulnerable people who are isolated, such as a man yesterday who had yet to receive one of the promised food parcels from the Sutton Council "hub", though he is in a vulnerable category. I was delighted that half an hour after I took up the case he told me that the promised parcel had arrived.
Today I had a worrying case of a lady whose husband died at home of Covid19. The police and coroner came to remove the body, but she was offered no counselling, or advice on how to de-contaminate her flat, making the reasonable assumption that his clothing, bedding etc. would be contaminated with virus. When I checked all the advice websites I could find no advice on this, though it is an obvious problem. I have now got her some support and advice.
April 7. Gloria and I have now completed two weeks of isolation, adhering to the rules set by the Government. We go for a walk every day to Warren park. All Council committee meetings are suspended or continuing by videoconference. My Friday evening concert band meets regularly for a chat by videoconference but a "virtual" rehearsal is not possible as the lags in hearing the sound on these videoconferencing systems mean you are never hearing exactly what others are hearing. Being 73 years old, and with a minor medical condition for which I take medication, I am told I am in the more vulnerable category so need to be careful not to expose myself to risk.
March 30. A remarkable first today. We held a meeting of the Strategy and Resources Committee by videoconference. Seventeen people taking part. We discharged the normal business of the committee and took some items that required decisions that would normally have gone to other committees, but their meetings had been cancelled. It was a very successful meeting and proved what can be done working remotely. This was to some extent because Councillor Dombey is such a firm chair of the meeting, It was interesting to see into the houses of some of my colleagues, as well.
Probably the most significant item was that we agreed to a Council response to the current NHS consultation supporting the building of the new acute hospital at the St Helier site. We also agreed some emergency procedures so that physical meetings of Council committees, with everyone in the same room, are no longer needed. Perhaps after this is all over we will continue to do much more by videoconference meetings.
March 24. Isolation due to coronavirus continues but I am having frequent discussions by videoconference with colleagues. But Gloria and I remain isolated at home. I think I will suspend updating this blog for the moment as every day seems much the same and normal life is suspended. Everyone feels the same, I am sure. The main daily preoccupation is to get some exercise, shop for food, practice the trumpet. But Council meetings, childminding my grandson, band practice, all are on hold for now.
March 20. As the consequences of coronavirus become clear, all Council committee meetings are cancelled, except Strategy and Resources Committee on 30 March. All urgent decisions will be taken at that meeting. I am a member of this committee so will attend. Today I took part in an informal meeting of several Councillors held by videoconference, using a system called "Google Meet." This was surprisingly successful and I got an interesting view of the living rooms of several of my colleagues. I think this experience will convince everyone that much more could be done efficiently by videoconference without need to stir from the house.
March 16. My wife Gloria and I looked after our grandson Ciaran today, meeting him from school. We may not see him now for a long time with the country in virtual lockdown due to coronavirus.
We are told we are in the "vulnerable" category, being aged 73 (me) and 71 (Gloria). My only hope is that this unprecedented disaster for so many people, with those in hospitality and tourism losing their jobs, will lead people to think further about social organisation and the role of the state. Forever, it seems, we have been assailed by the political right who tell us we need to reduce the size of the State and minimise taxes. So, in 2020, there are unusual events and we find flood barriers are insufficient to combat heavy rain and the health service struggles to deal with a pandemic. The economy is on the verge of collapse and can only be saved by Government intervention. People in secure jobs in restaurants, hotels and airlines lose their income and look to the State for support. We realise how collectively funded services have been starved of funds and how important the State is to keep society going. Surely this must lead to some fundamental changes in attitude.
March 11 to March 13. Here is a note on the brief and aborted trip my wife Gloria and I made to Slovenia and Croatia. Not that we saw much of Croatia – we were supposed to end the trip in Zagreb on Sunday 15 March but instead arrived back home the previous Friday, 13 March.
This trip was with the London Mayors' Association, an organisation whose membership comprises past Mayors of London boroughs, so 40 past Mayors and their partners. Quite an elderly bunch, we were not amongst the youngest but probably below the median. I am 73.
By the day before the trip (Tuesday 10 March) the trip was still on despite coronavirus so we went to Heathrow on the Wednesday and were flown to Zagreb. From there we went by coach to Ljubljana which should have been about one and a half hours but crossing the border from Croatia to Slovenia was not simple. We got off the coach to have our passports stamped to say we were leaving Croatia and then drove about 100 yards across what must have been no man's land to get off the coach and have our passports inspected to enter Slovenia. We did feel uneasy about the 2 kilometre or so line of lorries waiting to cross the border in the other direction, which we were told was because the Croatian authorities were testing the drivers for coronavirus (which I think is impossible on the spot so perhaps they were just seeing if they were sneezing or had a temperature).
We arrived in Ljubljana, where we were staying at a very good hotel – the Grand Hotel Union, built in the 1920s in art deco style. There was a reception attended by someone from the British embassy and an excellent meal.
The following day was good – warm for Slovenia at this time of year. We went on a walking tour of the historic centre of the city with a very good guide.
It is very compact so you can see most of it in a morning. It is overlooked by a big hill with a castle on top. The funicular railway to the castle was closed due to coronavirus – a sign of problems to come – so we were driven up to it by coach. From the ramparts of the castle you could see most of the city – with 300 000 inhabitants it is not that big. It was warm enough to have lunch in the open air. We then set off by coach to Bled, about 50 kilometres north so close to the border with Austria and the Alps, and with scenery that reminded us of Switzerland. We had a reception given by the Mayor of Bled – an amusing old windbag but he told us a lot about the history of the country – in a building that was once Tito's summer palace. On the walls of the main reception room was a remarkable "socialist realist" painting from Tito's time, depicting the heroic army overcoming the forces of fascism and Tito leading the workers and farmers to the communist utopia. Bled is on a lake with an island in the middle so we were rowed to the island in wooden boats to visit the very elaborate and attractive church on the island. The Mayor gave us a further long monologue about the history of the church. There is a hill overlooking the lake with a castle on the hill, so we had dinner in the restaurant in the castle after a reception on the terrace of the castle.
The real drama was the following morning. We were supposed to go to a reception with the Mayor of Ljubljana and then be driven back to Zagreb. A man from the British Embassy arrived at the hotel – and later the Ambassador herself turned up – to say we might not be admitted to Croatia as they had closed the border. But to go to Croatia would in any case not be a good thing as we would not be allowed to leave Croatia for two weeks. Things were developing on an hour by hour basis in Slovenia so his advice to us was to go home while we could. The tour manager – who was the owner of the company, Destination Events, who organised the tour – then told us that that was what we were going to do. I thought he was going to tell us we would drive by bus across Europe but he had chartered a plane. We had time for a further short walk round the historic centre of the city, visiting the cathedral and a very attractive Franciscan church. But the city reminded me of the depictions of medieval cities that had the plague – the shops shut, few people around, a long queue outside the pharmacy, people keeping the regulation 1.5 metres apart. We were told the hotel would serve us lunch but was then closing.
We had lunch in the hotel with the Ambassador and were taken to the airport. The Ambassador, Sarah Honey, looked to me to be about twenty years old, but I think she must have been in her thirties.
We arrived in Southend that evening and were bussed back to London. I did not know whether to think it a tragedy that we lost two days of our tour, losing an interesting visit to Zagreb and doubtless interesting bits of Croatia, or to feel relieved we were home and not trapped in a hotel in a distant country.
In case anyone reading this is wondering, the tour was financed entirely by those who took part, who paid for themselves. It was not cheap. There were five past Mayors of Sutton in the party – Tony Kerslake, Richard Bailey, Sean Brennan and Steve Cook, plus myself, so Sutton was well represented.
March 5. Three Council meetings this week. Tonight the local committee, The decisions on the parking scheme in our area were reported.
The most interesting discussion was about the railway bridge at Sutton station which is to be brightened up with a painting by the renowned artist Lionel Stanhope, whose art has brightened up many railway stations.
The façade of the railway bridge, as you come out of Sutton station and turn left, is currently a patchwork of various colours. The Council first tried to interest Network Rail in making the bridge look more attractive, over four years ago, during the "Sutton Gateway" project, which involved re-paving the area around the station and the installation of the clock opposite Sutton station.
The parapet of the bridge will require extensive cleaning and preparation before the painting can commence. Lionel Stanhope has produced a design (see picture below) which will incorporate the word "Sutton" in the typeface traditionally used by Southern railway, and a depiction of the historic Sutton locomotive. The locomotive "Sutton" came into the possession of the Council many years ago and is a 144 year old, 28 tonne, 26 feet, A1 class Terrier steam engine. It is currently with a heritage railway undertaking in Tunbridge Wells who have undertaken to restore it.
The work will be jointly funded by Network Rail and Sutton Council. The painting will be an addition to an area becoming famous for its street art. Within two hundred yards you can find the remarkable statue "The Messenger", located directly outside the entrance to Quadrant House in The Quadrant. The Messenger is a statue, a sculpture in bronze with very dark patination, completed by David Wynne in 1981, of a large horse and rider. The horse, with a slightly raised left leg, looks towards the railway station. The rider, seated bareback, raises his left hand in the air above his head and his right hand to his mouth, as if calling. It is fully life-size and mounted on a high (7 foot) plinth of marble and granite slabs. The total height is 150 inches. It was a major commission for the sculptor. It took four years to complete from his first idea and inspiration, on receipt of the brief – through roughing out, refining and casting in a foundry, to the final unveiling and installation.
Even more striking is the remarkable mural by the famous Spanish "street" artist from Bilbao, Eva Mena, on a wall in nearby Wellesley Road. This is said to be of the American singer and musician Erykah Badu. The work was commissioned by the owners of the building, Indepth Hygiene Services. It was painted in three days in 2010, when the artist came over from Spain to paint it. It is entirely typical of her street art, which is to be found on walls in many parts of the world, including Egypt, Ireland and Spain, as well as Sutton.
March 3. Pensions Committee. Much time taken up discussing responsible investment, including how we check that the firms we invest the funds of the pension scheme in have good governance and are aware of the need to combat climate change.
March 2. A Council meeting to set the budget. The background to the budget is that over the last ten years our core central Government funding has been reduced by more than 60% in real terms and we continue to face unprecedented financial pressures. I have included my speech in a post on the main page.
February 28. A meeting to discuss the results of the parking consultation, on which there is a full report on the main website. I am pleased a clear conclusion has been arrived at. And a meeting with the Head of Devonshire Avenue school to discuss various school matters.
February 27. Gloria and I went to the exhibition on the baroque at Tate Britain. This I recommend. And we had a Ward meeting of members and supporters in the evening, which Hina Bokari came to.
February 25. A meeting of the Council and Employees Joint Committee, on which I lead for the employer's side. It is a joint meeting with recognised trade unions to discuss employment matters. A goof discussion of health and safety.
Also a meeting of the Highfield Lawns tennis club committee. I am Welfare Officer for the club. We discussed the implications of the parking consultation and how the club will cope if there are parking controls in the area.
February 22. A good day contributing to the cultural life of Cheam by playing the trumpet for the Allegra Concert Band in a concert at Cheam Baptist church. The theme was musicals so we played the music from Porgy and Bess, West Side Story, The Sound of Music, South Pacific, and Les Miserables.
February 20. To a meeting of the Greater London Employment Forum, a meeting to discuss employment issues with the trade unions. The most interesting item was a discussion of ways to support women going through the menopause.
February 17. I attended the Licensing Committee, which considered the licence of the Noor Jahan bar in Brighton Road. Video evidence showed numerous breaches of the licence conditions. I spoke to the committee and said I did not want to see the bar closed, but it needed to be better managed. The committee decided, however, to revoke the licence.
February 13. Delighted to have it confirmed that Sutton has won the Mayor of London's Cultural Impact Award. A programme of events will follow.
February 10. The Strategy and Resources Committee met thisevening. The most interesting item was the report on the resident satisfaction survey, which showed some positive results. 74% of residents are satisfied with the work of the Council, 58% believe the Council gives value for money in its work. As ever the main issue raised when asked about problems is parking. Problems with the motor car – traffic congestion, speeding traffic, parking – are a major source of problems.
I made two speeches, one on the satisfaction survey, one on the budget. Here are the bones of my speech on the budget:
"I am in my tenth year as a Councillor and I find these annual budget debates in some ways ever more difficult. I do sometimes feel we ought to lift our eyes a little from the nuts and bolts of what we have before us and recognise that our problems reflect wider societal pressures.
I feel we live in a society that is in many ways quite wealthy but the disparity in wealth is outrageous and it is wrong that in the midst of comparative wealth there are people living in great poverty. It was about seventy years ago that the economist J.K. Galbraith wrote about private affluence and public squalor, that society spends enormous sums of money on some goods and services while services that are collectively funded by society are generally very short of money and often in a ramshackle state, something he ascribed, rightly, to the conservative obsession with cutting taxes and reducing the size of the state. In modern Britain, we undoubtedly have this phenomenon and Austerity has made that worse.
These services that society fails to fund properly are in some cases the responsibility of local authorities – like children's services and libraries – and in some cases not, and the range of things that I think society should spend more money on range from social housing, welfare, hospitals and schools to the armed services.
As a Council, we are providing services that I think society should fund more adequately and the demand for these services is rising. Local authorities are required to fund many of these services – social care is an obvious example where the Government can sidestep its responsibilities by requiring Councils to raise the necessary funds from their Council tax payers rather than meeting the requirement itself.
Austerity has brought difficult choices.There is a lot of Government rhetoric about ending austerity but if you look at the actuality of Government policy and spending commitments it remains overall highly fiscally conservative, notwithstanding a boost in a limited number of areas. Over the last ten years our core central Government funding has been reduced by more than 60% in real terms.
The Council continues to face unprecedented financial pressures as a result of grant reductions, underfunded burdens from central Government and increased demand for services due to demographic pressures. While we're managing with less, more people than ever need our help. It concerns me that there are areas where the Council faces difficulty in meeting its statutory obligations – including homelessness, provision for those with Special Educational Needs, Homecare services, child asylum seekers and services for looked after children.
But we are an authority pursuing highly responsible policies to keep our head above water, maintaining the absolute priority policies that help the most vunerable. For example, Meals on wheels – I was surprised at how many authorities have largely abandoned their meals on wheels services.
Now about two thirds of our spending is on support to vulnerable adults and children – including on caring for older people, "looked after" children, people with learning and physical disabilities who need help to live independently.
The way our expenditure is skewed in this way, skewed by our statutory obligations but also our wish to concentrate spending on those in greatest need, is something that I think is not widely realised by our residents, most of whom are not consumers of those services. So my feeling is we can be proud of this budget is – the themes are:
1 there are major problems to be tackled
2 there is a very responsible approach and
3 policies to support those in greatest need."
February 8. Gloria and I went to the annual dinner of the London Mayors' Association, held at the Corinthia hotel in central London. An interesting event. Membership of the Association is open to past Mayors and Mayoresses of London boroughs. I met a number of Mayors from my Mayoral year (2016-17).
February 6. My son-in-law's birthday, but an interesting morning spent at a meeting of the Greater London Employment Forum discussing apprenticeships.
February 2. My local residents' association, the Highfields Residents' Association, held its annual safari supper thisevening. You cook one course and eat two other courses at other houses, all within walking distance, and everyone winds up at one house for coffee. A great evening.
January 30. The AGM of the local Liberal Democrat party took place today. Chaired by Lord Tope, there was a surprisingly upbeat mood for a party that recently performed disappointingly in the general election. We have a view of a better society, more compassionate and with more help for the poor, and will continue to strive for it.
January 29. I got my hybrid Honda car back today. It had to be repaired after being struck by a car when parked in Croydon. The other driver did not stop and there were no witnesses. The other car must also have been seriously damaged.
January 27. Holocaust Memorial Day. I went to a very moving event at Sutton Boys' Grammar School with some uplifting speeches, poetry and music.
Durng my year as Mayor I visited the synagogue in Cedar Road, in my Ward, several times, and was present at the inauguration of Rabbi Shmuli Sagal. I have very great respect for those of Jewish faith and cannot understand anti-semitism.
January 23. Two important meetings. First, a meeting of residents of Cedar Road to discuss the work of the drug and alcohol misuse advice centre in the road, INSPIRE. I had expected more than 12 residents to attend. The discussion was useful though it strayed into a large number of related area. Which was fine.
Here is the text of my speech on contracting out. It was something of a historical perspective given my experience as a civil servant.
"I was intrigued by the sentence in this motion that says
"Many services are provided by third parties and such partnership working can bring benefits such as access to external expertise – and efficiency".
.
.
My colleagues are recovering from the election result. Again no breakthrough for the Liberal Democrats and I doubt if there will be one while we have the first past the post electoral system, so probably not in my lifetime. In Sutton and Cheam there was a swing to the Liberal Democrat candidate and I understand that our Ward achieved one of the best results.
October 23. It is half-term. I took my grandson Ciaran to the Science Museum. A lovely day.
October 22. To the Licensing Committee's hearing on the licence application for The Russettings. The right things were said. It was agreed, but we had got the hours changed so they do not extend into the evening.
Tonight to the Pensions Committee's "ethics session." We reached some conclusions on the type of funds we will not invest in. My own bete noir is betting shops – immensely profitable, they spread nothing but misery.
October 20. Gloria and I went to the London Mayors' Association annual civic service, Evensong at Westminster Abbey. A lovely service.
October 19. I joined my brothers on the anti-Brexit march. I was reflecting with my nephew that, born in 1946, I went on the anti-Vietnam war marches when i was at University, in the Sixties. Then did not march again till the anti-Iraq war marches, then the anti-Brexit marches. Now 73, I feel I have been on the right side on all the big issues of my lifetime, and have made my point – whatever the outcome.
October 17. I went the Environment and Neighbourhoods Committee, to sit in the public gallery. Some interesting discussions on the climate emergency.
October 16. To the AGM of Highfield Lawns, a company I am a director of that has as its objective maintaining a local tennis club, of which I am Welfare Officer.
October 14. I went to the Council meeting on the boundary changes, where I made a speech supporting the proposals. Then to Strategy and Resources Committee, where there were worrying reports on the local implications of Brexit and on the Worcester Park fire. But the review of Council initiatives showed a lot of good work underway.
October 10. I went to see the new Sutton South Hello exhibition in Sutton library, "Building A Village". I was immensely impressed. I recommend this as something worth visiting.
October 8. I went to the opening of the new Harris Academy in Belmont. I am so glad this school is now open and prospering, as I remember the fuss when having a school there was first proposed. It was opened by Jim Al-Khalili, who even that morning I had heard on the radio presenting a programme called "The Life Scientific", surely one of the most pretentious programme titles on radio. I was impressed by the school. It is already vastly oversubscribed.
October 5. A busy weekend. The Liberal Democrat party has plenty of social events and tonight I went to the quiz. On Sunday (October 6) I played the cornet for the Crystal Palace Brass Band Progress Band at the Norwood Feast, a massive street market in West Norwood. We play on the steps of St Luke's church. This is right next to West Norwood cemetery so afterwards I visited the grave of my daughter.
October 3. I attended another forum on local Government pension arrangements. This subject is new to me, in my new role as vice-chair of the Council's Pensions Committee.
October 2. Thismorning I met the newly appointed priest-in-charge of St Nicholas's church in Sutton, Frances Arnold. We discussed arrangements for the Remembrance Day service in Manor Park, where I played the Last Post last year, and a ceremony called "The Blessing of the Pumps" which usually takes place in the Robin Hood pub on or close to the Feast of St Nicholas (December 5). Later I met Council officials to discuss the fate of the roundabout that operates in the centre of Sutton at the weekend outside the Metro bank. I am trying to facilitate the operator using the electric supply rather than having to bring his own generator.
September 26. A visit to Tate Britain to see the William Blake exhibition. This I recommend. I do not recommend the film "Ad Astra" which I saw this week – over-long, slow paced, at times pretentious.
September 25. A visit with Trish and some other Councillors to Waltham Forest to see the area that was improved with funds from the Mayor of London to support "Liveable Neighbourhoods". We are considering a bid for funding under this programme.
September 21. I contributed to the cultural life of Sutton South Ward today by playing the trumpet for the Phoenix Concert Band, which rehearses every Friday in the hall of Christchurch, in Christchurch Park. The concert was in the church. A great performance. A good sized audience. Our performance included arrangements of the hits of Elvis and of Sinatra, and the music from Offenbach's Orpheus in the Underworld.
September 19. A meeting of the Local Committee. A highlight was a presentation on the Go Sutton bus trial. I hope this will be successful. I get lots of positive feedback.
September 18. My 73rd birthday. I am starting to feel very old. Gloria and I celebrated by having an excellent meal at a restaurant "L'autre Pied" in Charlotte Street. This I recommend.
September 17 and September 12. I have recently been elected Vice-Chair of Sutton Council's Pensions Committee. I know little about this subject so attended a conference on 12 September, at the Financial Times building in the City, as part of my induction to the subject. The conference had the title Local Government Pension Schemes but I concluded that the criteria for investment of local Government pension scheme funds are not much different from those for investment of funds generally. There is perhaps more of an emphasis on ethical investment, though, referred to by the initials ESG – Environmental, Social and Governance considerations.
On 17 September there was a meeting of the Pensions Committee. We received an update on pension fund performance. As a retired civil servant, and remembering that the civil service has one single pension scheme, it still surprises me that each local authority has its own scheme. Efforts are being made to pool investment decisions.
September 5. Thismorning I joined officers and other Councillors to inspect the path linking Upland Road and Banstead Road South. While we were there a team of contractors arrived and undertook the work we had requested to cut back the overgrowing vegetation along the side of the path and tidy it up. It looks better now. But can anything else be done to spruce up the footpath?
The surface of the path is in reasonable condition for a footpath. There are two lamp standards and we hope to get the trees – which are in the gardens of private houses – that partly shade the lights trimmed back. The fencing along the path is mostly in good condition. At present the path is a footpath and cyclists are expected to dismount. It would be possible to make it dual use. It is straight, so when entering the footpath at one end you can see if anyone is on the path for the whole length of the path. Assuming people are sensible and a cyclist who encountered a pedestrian on the path would proceed with caution, it would be possible to allow cyclists to use it. Officers are to take some measurements and assess the possibilities. I would be interested in the opinion of local residents on these possibilities, and on how the path might be spruced up.
September 1. I contributed to the cultural life of Herne Hill today by playing (trumpet) for the All Saints Concert Band on the bandstand at Ruskin Park, close to Loughborough Junction station.This was my view of the world (of the band on the bandstand and the park) from my position playing trumpet. Our programme included a superb arrangement of the compositions of Morricone (of spagetti westerns fame).
August 30. With Council in effect in recess over the holiday period, I am taking the opportunity to catch up on casework and all the other tasks I have neglected over the year. This includes my resolution to de-clutter. Having lived in the same house for 31 yeas Gloria and I have far too much clutter. So I have made several trips to the "dump" in Kimpton Way. I am quite impressed by the operation there.
Very worried by the cavalier charge to a "no deal" Brexit. This is so risky – no developed economy has ever severed its links with its major trading block with no alternative arrangements in place. It is taking a massive risk with national prosperity. The EU has been a great engine of trade, prosperity, wealth and employment – but to say so is derided as Project Fear. The democratic mandate for this does not exist – people did not vote for a chaotic and disorderly Brexit, they were told everything would be smooth.
August 20. There are theoretically no Council meetings in August as people are on holiday. But today I went to quite an important meeting about the work of the Boundary Commission to re-draw the boundaries of Wards in Sutton. This is needed because of population changes, particularly the growth in population in the town centre with developments such as Sutton Point, and in Hackbridge, with the "Felnex" development (the New Mill Quarter). We had an interesting presentation on the views of Council officers.
Gloria and I are not on holiday but are busy childminding our grandson, We took him to Vauxhall City Farm today.
August 8. Gloria and I celebrated our 49th wedding anniversary. Big one next year. We went to the Marcus Wareing restaurant at the Berkeley hotel in Knightsbridge. A free journey up to London as we both have Freedom Passes.
August 4, An interesting meeting thismorning with the Sutton Housing Society to discuss some proposals to further develop their properties. And work has started in Mayfield Road to improve the pavement.
July 24. A Council meeting. The highlight for me was the opportunity to speak about the special character of Sutton South. Here is what I said:
"In my Ward, the planning polices and the decisions of Planning Committee have undoubtedly been highly successful in preserving the pleasant, green, suburban feel of the Ward. Residents I talk to who have moved to Sutton South from other parts of London often comment on the attractions of the area – low crime, good schools, a pleasant, green, suburban atmosphere, close to the country, close to central London. There has of course been new development over the years but the quality of what has been built has generally been of a high standard.
But I could take you on a tour of the Ward to look at developments that I am less happy with, some of them developments that exploited the Government's "prior approval" arrangements to avoid planning controls, but mostly developments turned down by Sutton Council but then approved on appeal by the Planning Inspectorate. Some of these have been highly regrettable decisions, particularly in terms of design and overdevelopment of sometimes very small sites.
Before I became a Councillor I used to think there was a case for a body like the Planning Inspectorate as, surely, there were all these Councils up and down the country taking idiosyncratic decisions based on wildly varying local circumstances and this central body would impose some consistency of standard. What I in fact observe though is that it is the Inspectors whose decisions seem arbitrary, mercurial and lacking consistency, while the Council is imposing a consistent standard at a level based on extensive consultation to establish what is expected by local people.
I think our planners are doing a good job, but there is a case for wider reform of the planning system at a national level to protect the democracy of local decision-taking."
July 20. An excellent day playing second trumpet for the Phoenix Concert Band at the Chipstead Flower Show.
A performance that included our selection of the songs of Frank Sinatra, the music from Pirates of the Carribean and the hits of Elvis Presley. But not before I had attended a meeting in Effingham Close to consider a planning application for Copse Hill that we are worried about – see our post on the main site.
July 18. A meeting of the Council and Employees' Joint Committee. This is one of two joint committees, joint with the recognised trade unions representing Council employees. The chair alternates each year between the Councillors and the trade union reps. At this meeting I stood down and passed the chair to the lead union rep. Deeply irritating that the Conservatives do not bother to send a representative to this important committee, though they are entitled to send a representative. The main business of the meeting was a very useful discussion of health and safety matters.
Thisafternoon I went to the AGM of the London Mayors' Association, an interesting body. I am entitled to membership as a past Mayor of a London borough. It met in the headquarters of Westminster Council, as the Lord Mayor of Westminster is the President of the Association. The conference room at the top of the building, which is in Victoria Street, has an excellent view of Buckingham Palace and its garden.
June 27. A busy day. I represented the borough at a meeting of the Greater London Employment Forum, which is attended by Council representatives and representatives of recognised trade unions. An interesting discussion of local authority pension arrangements and of efforts to promote apprenticeships. In the evening there was an event at the library to answer questions from residents on parking proposals. Only two residents from our Ward turned up.
June 24. A lovely morning attending the sports day of my beautiful grandson Ciaran, who celebrated his fourth birthday the previous Saturday, at his school in Herne Hill, Jessops primary school.
June 15. Today Trish and I attended a lunch given by members of the Amadyya Muslim community at Sutton Lodge in Brighton Road, to celebrate the recent Eid festival at the end of Ramadan. Some interesting discussions and a lunch based on Pakistani cuisine.
June 13. The local committee meeting. An interesting discussion of measures to reduce traffic and encourage walking and cycling in the Ward. Also a discussion of parking and the proposals to be consulted on in September, on which we were able to counter some of the misinformation that has been put round.
June 8. Today I helped marshal the Lavender Walk, which raises money for St Raphael's hospice. Then I went to the Friends' Meeting House in Cedar Road to play the trumpet for the Phoenix Concert Band to entertain those who attended the Second Saturday Tea for senior citizens. Our performance of an arrangement of the music from Offenbach's Orpheus in the Underworld (which included the Can Can) went down particularly well. Other highlights were an arrangement of Elvis numbers and music from the Light Cavalry Overture.
June 6. To a very interesting training session for Councillors on emergency planning. A bit scary.
June 5. I am the Welfare Officer for the Highfields Lawn Tennis Club and the club is having its safeguarding procedures audited by the LTA. I was summoned to a meeting with the auditor tonight, in the tennis clubhouse opposite my house. He made some useful suggestions.
June 4. Following the allocation of places on committees at the annual Council meeting, I am now on Pensions Committee. It met thisevening and heard an interesting presentation on efforts to bring together the investment strategies of different Councils.
June 3. An interesting discussion with a company proposing to launch an electric bike scheme in Sutton.
27 May. Really delighted at the results of the European election, though I was myself on a study tour in Stockholm on the day of the election, having voted by post.
Earlier this year I went on a study tour of Holland and met Councillors who are members of the Amsterdam city Council. There are 45 Councillors split between 12 parties and the largest party – the Greens – only has 8 seats. But coalition seems to work well. In Stockholm there are 102 Council members on the city Council, and by co-incidence there are 51 men and 51 women. Again the administration is a complicated coalition that seems to work well.
At the European Parliament elections, in Sutton, the LibDems polled 18 706 votes and the Tories were humiliated – 4 863 votes.
14 May. A sad event for me today. I went to South Norwood cemetery to oversee the erection of the headstone at my daughter's grave. I like the headstone and wording.
14 May. An excellent evening playing second cornet for the Crystal Palace Brass Band Progress Band at the Bromley music festival. We played an arrangement of Lloyd Webber's I Don't Know How To Love Her, arranged as a solo for the flugelhorn, and an arrangement of Queen numbers (including Bohemian Rhapsody, Another One Bites The Dust, Crazy Little Thing Called Love, We Are The Champions).
7 May. A meeting of the Council and Employees Joint Committee, which is a joint committee with trade unions representing Council employees. I chair this committee. We spent some time discussing matters relating to pay and the revision of procedures relating to Council employees.
29 April. A Council meeting at which I moved a vote of thanks to the Mayor, Steve Cook, for his service in the past year. Here is the text of my speech:
"I would like to move this motion and to sincerely thank his Worship, Councillor Cook, for his service to the Borough.
Steve has been phenomenally hard working and we have all seen him at a vast range of events over the past year. It has not just been his hard work but his persistence and attention to detail that has so impressed so many of us. I remember particularly noticing this when I played a minor role in the organisation of music for his Christmas concert, and found that a lot of food was being provided because Steve and Pauline had spent so much time touring the major stores in Sutton to ask if they could provide some help, which they were only too pleased to do.
And when my band played Christmas carols in the St Nicholas centre to help raise funds for his charities, we did not just get the brief Mayoral visit we had expected but he was there at the start, and he was there at the end, and listened to the whole programme. After three weekends in December doing this, not to mention performances at the Robin Hood pub and elsewhere, he must have got so fed up with hearing us play carols.
I remember, when I nominated Steve last May, mentioning his reputation as a musician and I was delighted that "The Mayor's Flares" has been re-constituted as a group. I am told its performance when opening the Wallington music festival was sensational and I am sorry I was not there..
I think the tradition of having a civic Mayor in London boroughs is very important. A lot of money is raised for charity and the attendance of the Mayor at so many events in the borough gives these events an interest and status that the organisers really cherish and appreciate. It creates an enormous workload for the Mayor, but a workload Steve has taken on with relish. I have to also mention that, besides these civic duties, there is the role of the Mayor in chairing Council meetings. In the past year that responsibility has sometimes been – how shall I put it – a little more challenging than it has generally been in recent years. Steve has risen to that challenge and chaired the meetings with skill and good humour.
I would also like to also thank the Mayoress, Pauline. When I moved the nomination of Steve to be Mayor last May I mentioned that I knew we would get a package deal, Steve plus Pauline, dedicated to the service of Sutton, and that is what we have had. And I would like to thank Chris Williams for his service as Deputy Mayor. I know you have a few weeks to go but can I thank you, your Worship, on behalf of us all."
14 April. I was invited to an event at Stanley Park High School to celebrate the Hindu and Buddist New Year. The Mayor and the Leader of the Council were there, and some other Councillors. I really enjoyed this event, which took the form of a series of dances and musical performances by members of the diaspora of the Indian sub-continent, particularly groups of children. I really like Indian music so I found it absolutely absorbing.
4 April. A meeting of the local committee, at Chiltern church. A very good talk on Hate Crime was the highlight of the meeting for me.
3 April A sad day as today would have been the 40th birthday of my daughter Jane had she not died of a brain tumour two years ago. This is one of my favourite memories of her, with her son Ciaran, now aged three.
28 to 31 March. Gloria and I travelled to Amsterdam to participate in the London Mayors' Association (LMA) civic visit to Amsterdam. I had not been on one of these visits, perhaps better described as a study tour, before, and it was fascinating. The LMA is a membership organisation open to serving and past Mayors of London boroughs. There were three past Mayors of Sutton taking part – Richard Bailey, Sean Brennan and myself. We met, and had discussions with, the Mayors of Den Haag (The Hague) and of Edam and Volendam. Probably the most interesting session was with six members of the city Council of Amsterdam. They came from six different parties of the twelve parties represented on the Council. The Council has 45 members but the largest party, the Greens, only has eight Councillors. Coalition government thrives. Their pre-occupations were much as ours – social housing, austerity, coping with Government cuts, treatment of refugees, homelessness. We also enjoyed a reception at the British Embassy in Den Haag, visited a cheese factory, a porcelain factory and a clog making factory, the Anne Frank house in Amsterdam, several art galleries and the famous Keukenhof gardens – it is tulip time in Amsterdam right now. We faced a great many jokes about the chaos of Brexit – we had to agree it is deplorable. In case anyone reading this wonders who funded it, we all paid our own costs. The picture is of one of the lighter moments, when we were on a canal boat on the many waterways of Amsterdam.
23 March. This is me with my two brothers and other family members, who joined me to go on the anti-Brexit march. The march attracted a million participants. Three generations of Cliftons took part. A good day as thisevening Gloria and I went to the Mayor's concert, featuring the Norwood Concert Band and the Show Choir.
22 March. The Brexit chaos is unbelievable. Today the "Brexit lorry" reached Sutton and I went to see it.
11 March. A ceremony in the Town Square in Sutton to raise a flag for Commonwealth Day. I am sure we used to get a bigger crowd, thinking back to the year I was Mayor.
8 March. I was asked to make the speech of welcome to new British citizens at two ceremonies at the Registrar's Office today. I enjoy these ceremonies. I believe Britain is better for being a strongly multi-cultural society. It used to be mainly new citizens from the Indian sub-continent. Now if is mainly East Europeans settled in the UK. Today the new citizens included people from Poland, Lithuania, Albania, Macedonia, Hungary, France, Spain, Turkey, Australia, India, Pakistan, Sri Lanka, Uganda, Morocco, the Phillipines.
Thisevening, a further meeting of the Police Consultative Panel, at which staffing concerns were evident. I have posted a report on the page relating to the police and on the main site.
5 March. Gloria attended the "Ladies Lunch" organised by the Mayoress, Pauline Cook, to raise money for the Mayor's charities. She enjoyed it. I was left at home to childmind our grandson Ciaran.
2 March. An exhausting day. In the afternoon I played the cornet for the Crystal Palace Brass Band Progress Band in the Bromley Music Festival. We won a cup! In the evening I played the trumpet for the Phoenix Concert Band at a charity event in Redhill. I think the performance went well.
1 March. Our local residents' association, the Highfields Residents' Association, has a monthly tea on the first Friday of each month for retired folk. This Friday Gloria and I hosted the tea. Seventeen people came, a record for us, and we almost ran out of cake. A success.
25 February. The annual Council meeting at which the budget is debated. Some very good speeches on our financial position and the challenges we face, but a meeting marred by some juvenile behaviour by the opposition.
a theme of the meeting was the difficulties that arise from the "Age of Austerity" which the Prime Minister told us was ended. The reduction in financial support was brought home to me by a paper to the Audit and Governance Committee which showed the staff of the Council fell, over a three year period to March 2018, from over 1500 to only 1000 – a massive reduction. Some of this is attributable to arrangements for joint services and to what is called outsourcing (I prefer the term privatisation), but much is a straightforward cut in numbers and cut in services, to meet the financial circumstances forced on us.
I was also shocked at some comparative figures presented to the Greater London Employment Forum last week, which showed that at March 2018 the staffing headcount for Sutton, at 1034, was lower than every single one of the other 31 London boroughs. Differences attributable to arrangements for joint services, to the extent of privatisation and to population size only account for part of this, and astonishingly all but four boroughs had at least double the Sutton headcount.
My conclusion is that we have done extraordinarily well in Sutton to cope with the reductions in funding, maintaining a balanced budget and our financial probity. There have been inevitable reductions in some services over my nine years as a Councillor that have concerned me, but we have avoided some of the actions that have so angered citizens elsewhere – such as the abandonment of meals on wheels and wholesale closures of libraries and children's centres. We can be proud of our tight and sound financial management in conditions of great adversity, but we must also thank our staff, many of whom are going the extra mile to maintain services that they care about deeply.
All that said, the age of austerity is far from over and the forward projections in the budget papers make grim reading. We live under a Government that does not seem to value public services and it may get worse. I personally see our financial circumstances as a Nation getting poorer as a result of the decision to leave the European Union, which may have further implications for the public services we are told we can afford. But I am sure that in Sutton we will be ready to face the future with the resilience that we have become famous for.
21 February. A meeting at the London Councils building in Southwark of the Greater London Employment Forum on which I represent the Council. An interesting discussion of the position on apprenticeships.
14 February. Valentine's Day. Trish and I spent much of the day at Glenthorne school attending their careers fair, where we met many of the school's students.
We discussed the work of local Councillors, political life in general, and careers as a local Government officer. Councils employ local Government officers as managers but also a wide variety of specialists, including town planners and traffic engineers. During my year as Mayor I went to most Sutton schools and was particularly impressed by Glenthorne.
9 February. My local residents' association organises an annual "safari supper" where you have different courses of a meal in different houses in the area. Tonight 33 couple took part. Gloria and I hosted a pudding course.
7 February. A really excellent evening at The Grange in Wallington, the dinner for the Mayor's charity appeal. I only got to this as the meeting of the Council and Employees Joint Committee, which I chair, was postponed as the trade union side were inquorate.
31 January. A busy day. In the afternoon Trish and I joined residents of Sutton Court and Beauclere House on a "Community Walkabout" organised by Sutton Housing Partnership (who manage the estate) to look at problems on the estate.
In freezing weather, we toured the estate and found a number of instances of outside pipes and overflow pipes that are leaking, fencing in need of repair, fly tipping needing to be removed and lights that are not working – or in some cases still on in broad daylight, when they need not be.
The walkabout provided us with an opportunity to discuss the problems of the estate with senior SHP staff. The "right to buy" has reduced the number of properties occupied by social housing tenants, with just under half of the properties in Sutton Court sold off and just over half in Beauclere House. In Beauclere House over a fifth of tenants are in receipt of Universal Credit, and over a fith are in arrears. This indicates the financial problems that many face.
In the evening there was a meeting of the Audit and Governance Committee, which I chair. Mostly a good meeting, but an unfortunate set of exchanges on the paper we discussed on the Code of Conduct. The paper lists any complaints against Councillors made under the Code. These are anonymised (the Councillor complained about is not identified) but Councillor Mattey announced to the meeting that most of the complaints were about him and this was evidence of a conspiracy against him. He then got involved in a most unpleasant exchange with another Councillor, who left the meeting in tears. I felt I had to cut the discussion short. Other than this, there were some useful discussions on audit and counter-fraud matters.
28 January. A Council meeting. While many who attended will remember this as a meeting we discussed parking, a debate that I made a contribution to, I thought the best speeches I heard were on a motion on education, particularly a speech by Councillor Jenny Batt.
22 January. A useful meeting with our new Neighbourhood Watch co-ordinator, Amie, to try to get the police panel for the Ward better organised (you can find a post on the main site on the last meeting, which sets out some concerns we have).
17 January. An interesting meeting with the people who organise Community Payback, the scheme whereby offenders can do community service rather than go to jail. I had not realised the numbers of offenders involved. Better than putting them in prison, I judge.
15 January. An interesting meeting of the London Mayor's Association at the Mayor's Parlour of the Lord Mayor of the City of Westminster, in The Strand. As a former Mayor of Sutton I get to LMA events.
10 January. A New Year and we kick off with a meeting of the Local Committee, held at the Banstead Downs Golf Club. The main decision was to replace twelve trees in the Ward that, following a survey of the 2000 or so street trees in the Ward last year, were identified as diseased and as needing to be felled. Trish and I sought and obtained funding for replacement trees to be planted. These will be:
3 in Camborne Road
2 in Devonshire Avenue
1 in Effingham Close
3 in Langley Park Road
1 in The Ridgway
2 in Upland Road
22 December. My last post before Christmas. I have done a lot of playing of carols this Christmas. For a third Saturday in December I organised a band to play carols in the St Nicholas centre in Sutton to raise money for the Mayor of Sutton's charities. Now I am going to have a quiet Christmas, illuminated by the contact with my two grandchildren, aged 1 and 3.
15 December. I again led a group of musicians playing Christmas carols, at lunchtime, in the atrium of the St Nicholas centre in Sutton today, to raise money for the Mayor's charity fund. As on 1 December a good mix of instruments – trumpets, flutes, clarinets, saxes, a tuba and an electric bass guitar. In the evening I turned out for the Crystal Palace Brass Band at a concert in Beckenham, this time playing the cornet. Our performance of "The Best of Queen" including Bohemian Rhapsody, Another One Bites the Dust, Crazy Little Thing Called Love and We Are The Champions wowed them.
13 December. My band (The Phoenix Concert Band) performed for the Mayor yet again today at the Mayor's Christmas carol concert in St Nicholas's church in central Sutton. We played White Christmas, Leroy Anderson's Christmas Festival, the music from the film The Big Country, the music from the musical Hello Dolly, an arrangement of compositions by Henry Mancini (Pink Panther etc.) and the music from the Star Wars and Raiders of the Lost Ark films. A great time was had by all and £800 raised for the Mayor's charity fund.
12 December. To the Sutton South Hello Christmas party. Great fun. Again the dancing was led by Trish.
10 December. Today I went to see my grandson in his school nativity play, in Brixton. Wonderful
8 December. Today I played in two concerts – trumpet, with the Phoenix Concert Band in the afternoon, at the Friends' Meeting House in Cedar Road, then cornet with the Crystal Palace Bras Band Progress Band at a concert in the evening in Peckham.
7 December. A meeting on the parking consultation at Overton Grange. Unfortunately somewhat dominated by people who had clearly been round all the meetings in different parts of the borough raising highly specific concerns about specific roads a long way from here (Robertsbridge Road, Tate Road).
4 December. A ceremony called "The Blessing of the Pumps" at the Robin Hood pub in central Sutton. My band provided some music.
The traditional "Blessing of the Pumps" service, which takes place every year at the Robin Hood pub in Robin Hood Lane in Sutton on a date close to St Nicholas's day, was enacted again today. St Nicholas is the patron saint of innkeepers and brewers.
This service takes place in the pub every year, attended by the Mayor of Sutton, and brings a promise of good service to the pub as Christmas approaches. The service was attended by Councillor Steve Cook, the Mayor of Sutton, and the Mayoress, Mrs Pauline Cook. It was conducted by clergy from the nearby church of St Nicholas.
1 December. I led a group playing Christmas carols to raise funds for the Mayor's charity appeal. Ten of us played for an hour in the St Nicholas centre in Sutton – three trumpets, a cornet, three flutes, a horn, a saxophone, an electric bass. We must have played twenty or more carols and raised a few hundred pounds.
29 November. The first meeting for a long time of the Sutton South Ward Police Community Panel. The summer meeting was cancelled at a late point due to it being on the evening of one of the football matches England were involved in in the World Cup. A meeting that left us feeling worried. An increase in crime, in burglaries and thefts from motor vehicles, was reported for the first time for some time. This may not be unrelated to problems of police numbers following the merger with Croydon and Bromley. There are a significant number of unfilled posts, vacancies, that the police are struggling to fill, particularly PCSOs. These are important for work on community relations. One member of staff is about to be moved to work in Croydon, though she did not request this move, and we are again losing our Dedicated Ward Officer. Kellie Heath is also being moved to Croydon.
These meetings are not well advertised and poorly attended. Not even the Chairman turned up this time. A re-think is needed.
November 27. Trish and I visited Devonshire primary school and were shown round by the head, Fiona Oastler. Very impressive. A very different school from when my children were there in the 1990s.I noticed today that the tree pruning exercise for the Ward is well underway. I took this photo in Downside Road.
November 25. A good start to Christmas carol playing activities when I joined, on trumpet, a gang of brass players on Victoria station, to raise money for charity. Some of them played from 11 am till knocking off at 5pm, with a few breaks. Two hours of playing was enough for me – my lip was knackered.
November 12. A Council meeting. One of the few at which I was not called on to make an intervention. A pity that the business was so prolonged that there was hardly any discussion of the interesting motion on bullying.
November 11. Remembrance Sunday. I was called in at short notice to play the Last Post at the service at the Manor Park war memorial. Heavy rain, so spent the afternoon unblocking the drains in Grange Vale and Cedar Road.
November 10. Played the trumpet with the Phoenix Concert Band at St Barnabas church for a Remembrance weekend event. A lovely service – we played all the traditional pieces such as Nimrod and Abide With Me, and some more unusual First World War songs such as Keep The Home Fires Burning and Mademoiselle from Armentières.
November 1. As I am in my seventies I am entitled to a flu jab. I am seeking advice on winter flu via this website.
October 29. I attended a meeting of the Highfields Residents' Association to discuss a planning issue, the conversion of a house in Mayfield Road into a care home. The meeting concentrated on clarifying the policy of the Association on such matters. I have arranged for the application to be considered by Planning Committee.
I met my brother, who is ten years older than me, so 82, and we marched together. He was not up to doing the whole march so we joined it at Trafalgar Square. Some good speeches. Peter is a Labour Party member (as I used to be) and finds the indecision of the Labour Party on Brexit troubling.
October 18. A meeting of the Audit and Governance Committee, which I chair. The most interesting paper we considered thisevening was one on workforce – the employees of Sutton Council – data, including material on the gender pay gap at Sutton Council. At the median, women are paid more than men. The most staggering statistic was one that showed that the number of employees of the Council has fallen over a period of three years from about 1700 to about 1000, due to austerity and privatisation.
October 16. A have volunteered to be "Welfare Officer" for the tennis club opposite where I live. I found this means I have to have a DBS check (now completed) and attend a course on safeguarding. Thisevening I went to the course, at Banstead Downs Lawn Tennis Club. It was very interesting and illuminating.
October 14. Gloria and I went to Westminster Abbey for the annual "Day of Dedication" celebration of evensong attended by the Mayors of the 32 London boroughs, robed, with their maces and macebearers. A splendid sight. I get invited to this as a past Mayor.
October 12. An interesting meeting with Trish, Council officers and local residents to discuss the potential for flooding at the bottom of Downside Road. There are hills (Banstead Road South and Downside Road) that all "pond" at a dip at the bottom of Downside Road. It would need a massive storm to cause a flood, though it seems that this has sometimes happened in recent years. Global warming? Officers suggested some flood alleviation measures.
October 9. I attended the hearing of the Licensing Committee to consider the latest application for variation of his licence by the owner of the Noor Jahan bar. Although a Ward Councillor, I was not allowed to speak at the hearing. Some very odd procedural rules.
y Councillor McManus resigned a few months after standing for election. We have a good candidate, Dean Juster
S
This is Gloria and myself standing outside the house of Aung San Suu Kyi in Yangdon (Rangoon).
Here's a nice picture of my daughter Ellie and her husband Jeff.