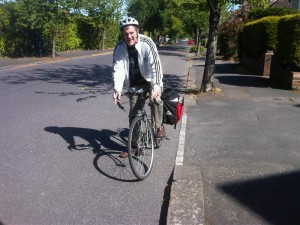 HERE ARE SOME OF THE THINGS I HAVE BEEN DOING IN THE MOST RECENT PAST AS YOUR COUNCILLOR. I REGARD THIS BLOG AS A WAY OF REPORTING BACK.
I spend a significant proportion of every day dealing with some aspect of my responsibilities as a Councillor, in particular local casework. For the two years to May 2016 I was Chair of the Planning Committee and lead member on human resources – which carried with it chairing the Council and Employees' Joint Committee and the health and safety committee. I also sat on the important Strategy and Resources Committee. On 23 May 2016 I was elected Mayor and gave up these responsibilities to concentrate on Mayoral duties. Below are some highlights, mixed in with a bit of personal information. But do have a look at the page "Who are we?" for some biographical information on who I am and what I stand for.
April 21. Today I held a quiz to raise money for my charitable appeal. Well attended and a lot of money raised.  In the morning I visited Robin Hood junior school, which recently won third prize in a worldwide competition to find the best primary school at mathematics. I sat a test, competing against two teams of eight year olds. I came last.
On 20 April I held a reception for the players and staff of Sutton United football club to celebrate the club's achievements this season.
On 15 April I was delighted to be asked to open a new estate agents shop, with Gloria, in Wallington High Street.
On 13 April, it was a busy day with events including visiting two excellent nursing homes, in Mayfield Road and in Worcester Road, the latter to attend a 95th birthday party. The oldest resident they have is 104, and bright as a button.
April 8. I attended an excellent musical event staged by the Christopher Singers, in Cheam, to raise money for the Royal Marsden.
On 6 April I held a reception for the Arts Network in the Mayor's Parlour,
On 5 April I represented the Borough at a moving service at Westminster Abbey, attended by Princes William and Harry, to remember those killed in the terrorist attack on Westminster bridge.
On 1 April I held a concert to raise money for my charitable appeal, starring the Show Choir and the Norwood Wind Ensemble.
March 30.
Today was an extraordinarily busy day for me as Mayor. I opened the new Poundland store in Sutton town centre. Later I opened the re-furbished Red Lion in Hackbridge. I attended a 100th birthday party for local resident Ethel Hansford who lives in Thomas House in Grange Road. And I held a reception for Food Bank volunteers – who do a great job.
This came at the end of another busy period:
29 March I attended a visit to Biggin Hil aerodrome to which the Mayor of Bromly had invited me
28 March I attended an awards ceremony for youth club members at Surrey County Hall in Kingston
25 March I attended an event staged by the Parachute Regiment at the war memorial in Manor Park to remember those who took part in the operation to cross the Rhine in March 1945, and attended an event at the mosque in Morden
24 March I took part in a competition, which I helped judge, to select which charity should receive funds, based on presentations by students at Wilson's school
22 March I met the Governor of Highdown prison, after having lunch at the prison
19 March I attended a charity football match at Gander Green Lane
18 March I attended a splendid concert by Sutton Symphony Orchestra
17 March I chaired the AGM of Sutton Seniors Forum
16 March I started a cycle competition for primary schools and opened the youth art exhibition in the Europa Gallery
March 15. On 15 March a contingent from Sutton Police Cadets received a special award from the Lord Lieutenant of Surrey, Mr Michael More-Molyneux, and the Surrey Royal British Legion, for the funds they have raised for the Surrey Poppy Appeal. They were the only police cadet group to receive an award at the ceremony led by the Lord Lieutenant to celebrate the fund raising work of cadet groups throughout Surrey and the outer south London boroughs
Sutton has one of the largest contingents of police cadets in London and for the past two years they have won the prestigious Gravesend trophy which is competed for by police cadet groups in the Metropolitan police area. The photograph shows them being congratulated by Richard, as Sutton's Mayor, at the presentation ceremony.
Richard told the cadets "Sutton is blessed with numerous scout, guide and cadet groups providing opportunities for young people. The police cadets are particularly strong in Sutton, and I was astonished to learn of how much effort you have put in to raising funds for this very worthy appeal to help those injured in military service."
March 13.  Today I led our ceremony, in the town square, to mark Commonwealth Day, the day we raise a flag for the Commonwealth. I was pleased that a contingent of sea cadets took part and the wonderful Gary Mason Drummers entertained the crowd.
March 12. A fascinating week. On 6 March there was a Council meeting that agreed the Council's budget for next year. On the 7th I opened a very interesting exhibition of reminiscences by local people at the Honeywood museum, a project undertaken by Sutton South Hello.
On the 8th I attended the community safety event sponsored by the police and Neighbourhood Watch in the Europa Gallery of the library, before Gloria and I visited the Gracewell nursing home in Westmead Road to judge their baking contest. This involved some of the most difficult choices I have had to make as Mayor.
On the 9th I attended a Citizenship ceremony, where a big family from the Phillipines took British citizenship (with others from China, India, Pakistan, Bulgaria). That evening I attended the local committee meeting. On the Saturday I played the trumpet for the Phoenic Concert Band at a charity event in Redhill.
On 12 March I joined all the other London civic Mayors to walk from the Whittington stone on Highgate Hill (where it is reputed that Richard, Dick, Whittington "turned again" after hearing the bells of London and returned to the City to eventually become Lord Mayor). We walked to the Mansion House to be greeted by the current Lord Mayor.
March 4. It has been another hectic week. On Monday 27 February I attended a rehearsal of the Show Choir, who are going to perform in my concert at St Andrew's church, Northey Avenue, Cheam, on 1 April. You can get a ticket from luke.stephens@sutton.gov.uk or just turn up on the night as there is plenty of room in the church.
On Thursday 2 March I held a dinner at Carshalton College to raise money for my charitable appeal. In this picture there is, from left to right, the consort to the Chair of Lewisham Council, the Mayoress of Kingston, The Mayor of Bromley, the Chair of Lewisham Council, the Mayor of Sutton, the Wicked Witch from our London New Year's Day Parade float (Christine Lindsay), the Mayor of Kingston, the Mayoress of Sutton and the Representative Deputy Lieutenant of Sutton, Major Christopher Goodwin.
Friday 3 March was Women's World Day of Prayer. I attended a service at Wallington URC in the evening. Both my Deputy Mayors attended services at other churches, while I also went to an exhibition of equipment to aid disabled children at the Queen Elizabeth Foundation centre.
On Saturday 4 March I went to the Fairtrade stall at the new Sainsburys in Sutton. Later I played the cornet for the Crystal Palace Brass Band Progress Band in a competition at the Bromley Music Festival, and the band won a cup. The last time I won a cup with this band was the day after I was elected to Sutton Council in 2010.
February 24. What a week! Today I visited the Beddington Farmlands, which will become a country park under proposals for the Energy Re-Cycling Facility, and attended a dinner for foster carers at the Holiday Inn.
Last Monday I was fortunate enough to have a ticket for the Sutton v Arsenal match. The team did so well to hold Arsenal to a 2-0 scoreline. It was a great occasion with a great atmosphere. On 23 February I opened the new Subsea7 offices and then presented awards at the annual Sutton Community Awards event.
February 16. Today I went to the Sutton United football ground to meet the team at
their last full training session before the big match with Arsenal.
There were many TV crews there and I was interviewed by TV stations
from Russia, South Korea and Turkey, amongst others. So now the South
Koreans have heard all about Sutton, which I explained is a town in
south west London known for low crime, good schools, a green and
suburban feel, tree-lined roads and parkland, and a famous
giant-killing football team.
Asked to predict the result I forecast Sutton will win, which will be
such a shock to Arsenal that they will beat Bayern Munich 4-0 the
following week, and by the end of the season Arsenal will win the
European Cup and Sutton the FA Cup. The representative of Ladbrokes,
who also interviewed me, for a video they were making, would not give
me a price for this bet.
Later I visited the Council's stand in Cheam Broadway where we are
continuing our consultation exercise on the draft local plan, and
talked to some residents who by and large agreed with me on the
virtues of living in Sutton.
February 9. Today there was an interesting Citizenship ceremony I attended, with new citizens from every Continent bar Australia.
On a more sombre note, I also attended the funeral of former Mayor Stan Theed, who was Mayor in 1996.
On February 7 I attended a further Rotary Club dinner, this the Sutton and Cheam Rotary Club. And on 6 February we had the reception for those who took part in the London New Year's Day Parade, bringing back fond memories of this excellent day.
On Sunday 5 February Gloria and I went to Guildford Cathedral for a service for the air cadets, including the cadet in the picture below (I wonder if her mantelpiece has collapsed under the weight of her award).
February 2. Life is hectic, as Mayor. I am only getting round to updating this blog about once a week. Since I reported on the Holocaust event at City Hall on 23 January we have had our own Holocaust Memorial Day event, which I led, here in Sutton at Sutton Boys Grammar school, on 27 January. That evening I joined other Mayors, from neighbouring areas, for an event for the south London and Surrey air cadets, in Leatherhead, giving out various awards.
On 31 January I went to the Carshalton Park Rotary club where they kindly gave me a cheque for £500 for the charity appeal. Wonderful. This the money I helped collect over Christmas. Lots of other cheques were distributed.
On 30  January we had a Council meeting and passed an important motion on the subject of community care of the elderly.
January 23. This is the week when we remember the Holocaust. Councillor Cook and I went to City Hall today to a moving act of remembrance. We met a survivor of the Holocaust, Mala Tribich, and a survivor of the genocide in Cambodia. He reminded us that after the Holocaust the World said "Never Again." But we have not kept out word, as the subsequent acts of genocide in places like Cambodia, Rwanda and Bosnia demonstrate. So we must be strong in saying that our annual act of remembrance on Holocaust Memorial Day is a way of keeping alive the flame of hope.
January 21. It was co-incidence that I had accepted, long ago, an invitation from the chairman of Sutton United football club to go to their game today, days after their giant killing defeat of Wimbledon. A chilly day. I was made most welcome. A 1-1 draw.
The week of January 16. A lot on this week. The Sutton South Hello Board met on Monday. I am a trustee. On Thursday I went to see Allison Navarro, the new head of Sutton's SCVS, a vital organisation for voluntary sector bodies. On Friday I opened new premises of a small electrical firm in Belmont, something I wanted to do as I get relatively fewer invitations as Mayor from local businesses than I do from churches, schools, charities etc.
January 14. A Citizenship ceremony, where I made a speech welcoming new citizens and emphasising how much benefit we in this great multi-cultural city of London get from new citizens. New citizens from South Africa, Algeria, Lithuania, China, Russia, India, Sri Lanka, Iran. And this weekend Subsea7 start moving in to their new HQ.
January 12.  Two receptions – one for charities that had benefitted from the "Bin It" campaign in Wallington, one for the successful detachments of Sutton Cadets. Here is a note on the cadets.
REMARKABLE SUCCESS STORY OF SUTTON POLICE AND ARMY CADETS
The last year has seen a succession of prestigious national trophies won by Sutton cadets.
On 12 January the Mayor of Sutton, Councillor Richard Clifton, entertained the winning teams to a reception in the Mayor's Parlour. The army and Combined Cadet Force cadets, Sea Cadets and Police Cadets, were invited.
The Elworthy Trophy is competed for annually by military cadet groups. In 2016 not only did a Sutton detachment of cadets win this prestigious trophy but a second Sutton detachment finished as runners up. The winners were 157 Regiment Royal Artillery Cadets, based in Stonecot. The runners up were the Combined Cadets Corps from Wilsons school, the corps including girls from Wallington High School for Girls. The tasks to be completed by the teams that competed included constructing a raft and sailing it across a lake.
Sutton has one of the largest contingents of male and female police cadets in London. Last year, for the second year running the Sutton unit won the Metropolitan Police's Volunteer Police Cadet Competition held at the Gravesend Police Centre. During the competition the cadets demonstrated their skills in dealing with various scenarios such as a road traffic collisions, a missing person enquiries, first aid, evidence gathering etc. A team of eight from the Sutton unit also represented the Met at the annual National Volunteer Police Cadet Competition held at the Lancashire Police Headquarters, and came second.
Councillor Richard Clifton, the Mayor of Sutton, said "There are many opportunities for young people in Sutton to contribute to the local community, and many do by joining uniformed organisations, including the army cadets, the Combined Cadet Forces groups in local schools, the Sea Cadets, the police cadets and the Sea Cadets.
Sutton leads the way in the strength and success of our local cadet groups. I have visited many of these groups during my year as Mayor and the enthusiasm of the cadets and the volunteer leaders is quite phenomenal. These groups present young people in Sutton with great opportunities for exciting and socially useful activities, and it is wonderful that such a high proportion take them up."
January 10. A first meeting this year of the Sutton South Ward police committee. Crime remains low – in fact the thought occurred to me that maybe the biggest threat to policing in the area might be the reduction in size of our police support as crime in the Ward is, by London standards, so low.
January 6. The New Year gets underway with a visit to Sutton Nightwatch, which runs a soup kitchen for the homeless in The Quadrant. Astonishing that this happens in 2017 in such an affluent society. We have some way to go.
January 1. What a fabulous start to the New Year! Our float in the London New Year's Day Parade won fourth prize. I came home with an impressive trophy and my charity appeal £7 000 richer.
This is the float and this is me on the bus carrying all 32 London Civic Mayors.
December 25. Best wishes for a good Christmas. Gloria and I went to a Christmas lunch organised by Sutton churches for people who would otherwise be alone at Christmas.
I have written to the Mayor of Charlotten Wilmersdorf, as we have a town twinning arrangement with Wilmersdorf, to express our sympathy at the terrible events in Berlin.
December 19. A visit to the postal sorting office in Grove Road to see the postmen and women who deliver all our Christmas letters, to thank them for their work. It is heavy work and the hours are difficult, their being at work at 6.15 am.
December 18. Another hectic period. On Sunday 18th Gloria and I went to the carol service at our local church, Christchurch in Christchurch Park.
On Saturday 17th my band played carols in the St Nicholas centre in Sutton. We have collected over £250 for my charity appeal with these carol playing concerts. A well balanced band – two trumpets (including myself), two flutes, two saxophones, two tubas, two bass clarinets, one trombone one Eb horn. Here is a video
On Friday 16th Gloria and I went to Highdown prison for one of the more unusual carol services we will attend this Christmas. Had to be there early to get through the security. An uplifting service and a chance to talk to some prisoners – this on a day when prisoners in Birmingham rioted and seized the jail.
December 15. A citizenship ceremony. More East Europeans taking citizenship since Brexit, I notice, such as Kat from Poland. Tonight to the nativity play and carol service at Devonshire Avenue school, held in the church at Christchurch.
December 14. I went swimming at the Westcroft centre today. Resolving to do more to keep fit. To the Sutton South Hello Christmas party. A very well attended and successful event. Nice to see our neighbourhood police team there.
December  13. At lunchtime I went to the St Nicholas centre to see students from Orchard Hill College Academy Trust perform Christmas songs, plays and dances. This included a performance on bells. I was surprised to be asked to compere the show, but loved doing it. Some of these students have significant mental and physical disabilities. It was great that the College wanted to perform for the local community.
Saturday 10 December was a big day with two opportunities to play the trumpet – to play carols in the Straw café in Manor Park, alongside the Sutton Chorale, and with the Phoenix Concert Band at the Friends' Meeting House afternoon tea for the elderly. I would like my Mayoralty to be remembered for the music, and we have had some good music in Sutton this Christmas.
December 7. So many events I am struggling to keep up. Today I attended the AgeUK annual review meeting, where there was a fascinating presentation on transport problems. Then to the Homestart carol service at St Patrick's in Wallington.
December 6.  This was a big day – attending the carol concert by the Civic Singers in the Europa Gallery, then the "Winter Wonderland" party organised by Sutton Housing Partnership at Sutton United football ground, then going out dressed as Santa Claus with the Sutton and Cheam Rotary Club, collecting money for their charity appeal. We walked the streets of south Sutton – I must have walked several miles.
December 5. A really great evening presenting the Spirit of Wallington Awards. This was to celebrate the people, organisations and businesses who have done so much for Wallington. Held in a crowded bar at the Wallington Arms, it was the loudest and most raucous awards ceremony I have been to. Well done the local Councillors, in particular Jayne McCoy, for working on this. Into its second year, I am sure it will be an annual event.
This is myself with Calvi Stokes, who really enjoyed the event.
December 4. On 4 December, the nearest Sunday to the feast of St Nicholas, with my Chaplin, the Reverend Justine Middlemiss, I visited the Robin Hood pub in Robin Hood Lane in Sutton, to carry out the annual ceremony of the "Blessing of the Pumps." St Nicholas is the Patron Saint of, amongst other groups, publicans. After the morning Communion service in St Nicholas church in St Nicholas Way, Sutton, many in the congregation processed with the vicar and the Mayor to the pub for the ceremony, which involved sprinkling holy water and saying a prayer at the pub's doors, bar area, toilets, kitchen and garden. In her sermon preceding the ceremony Justine pointed out that St Nicholas was the Patron Saint of, amongst other groups, seafarers, publicans, prostitutes and fallen women.
The photographs show Justine blessing the pumps and alongside the Mayor and the landlord, Chris.
In the evening Gloria and I went to St. Raphaels Hospice where we again turned on Christmas lights. It must be the greatest honour you can have to be the person invited to turn on the Christmas lights and now I have done four – the St Nicholas centre, Sutton town centre, Wallington town centre, St Raphael's hospice.
Saturday 3 December.  I attended a great concert at Christchurch in Christchurch Park given by the Surrey Yeomanry Band. A collection for my charity appeal yielded over £550.
Thursday 1 December was a big day. I attended a celebration to mark the 500th unit being occupied in the Durand Close development. I also walked the streets with Carshalton  Park Rotary Club, accompanied by Santa Claus, to raise money for my charity appeal.
On the last day of November I attended the AGM of the Sutton Carers' Association, a very supportive body for all our carers, before going to the 100th birthday party of Helen Clare, a remarkable lady who was lead singer with the big bands at the Dorchester hotel in the 30s (type Helen Clare into Google to see the full story).
November 29. A great concert at St. Andrew's church in Cheam from the Sutton Music Service's Concert Band, with the Band of the Grenadier Guards. And I got to play trumpet with them on the Ray Farr arrangement of Bach's Toccata.
This followed a very musical weekend – on 26 November, to the Sutton Symphony Orchestra concert also in Cheam (Mendelssohn, Haydn, Tchaikovsky) and on 27 November to present prizes at the finale of the Sutton Music Festival.
November 25. The last of three lots of turning on the Christmas lights, today in Wallington town centre, on 19 November in the town centre with Wayne Woodward, on 17 November in the St Nicholas centre with Tyler West..
November 17. An interesting few days. On Tuesday to Wallington Girls school for a prizegiving. On Wednesday to a prizegiving for Scouts from five boroughs including Sutton in Chessington after lunch ay Abbeyfield care home in Cheam. Today two citizenship ceremonies.
Then Gloria and I turned on the Christmas lights at St Nicholas shopping centre, with the Gruffalo and Tyler West, famous TV personality and handball player from Carshalton.
November 14.  Today I chaired my second full Council meeting. An interesting motion on pharmacies was the centrepiece of the meeting. A good speech by Trish.
But earlier in the day I joined an organisation called Community Golf for an event at Oaks Park golf range, teaching golf to some children with special educational needs. It included a competition – "Beat The Mayor" – involving chipping balls 20 yards into a bucket. I lost.
Much of the last week has been taken up with Diwali events and then Remembrance Day events, with our civic event for Armistice Day where I read an inspiring reading from the Old Testament (Micah 4 verses 1 to 8) in Trinity Square on 11 November. On 13 November there was the main Remembrance Sunday event organised by the British Legion in Holy Trinity church Wallington.
November 6.  It has been a frantically busy week. It will get worse as we approach Christmas. On Monday (31 October) I was interviewed by students from Sutton College on a journalism course for a magazine they are producing. In the evening I managed to find time to attend the rehearsal of the Croydon Brass Band. On Wednesday I attended the AGM of Homestart, a very impressive organisation that helps children from families with specific difficulties that it can assist them with. I also went to the first two of several Diwali events, at Sutton South Hello and with the Milan Group.
On Thursday I gave a speech of welcome at a Citizenship ceremony and attended a further Diwali celebration at the Thomas Wall Centre. I hosted a reception for the Sutton business community, and the Rotary Clubs, in the Parlour. On Friday I was taken on a tour of Overton Grange school by the school's head boy and head girl. I went to an afternoon tea for retired folk organised by the Highfield Residents' Association and to the rehearsal of the Phoenix Concert Band which meets as an evening class of Sutton College. After which I found time to patronise a local hostelry, the Robin Hood in Robin Hood Lane.
On Saturday I attended an event at Wallington Methodist church to promote the Shoebox charity, which sends shoe boxes packed with presents to children living in difficulties, in particular refugees. In the evening I attended the pre-Remembrance Sunday dinner and dance of the Royal British Legion, to promote the Poppy Appeal, at the Legion hall in Cheam. A moving moment was when the standard was passed to the new standard bearer, David Linsdell, as the man who had done the job for eighteen years, Joe Correa, was moving away. I am between David, on the left, and Joe, in this picture.
October 29. 
Today I spoke at the closing event of Black History Month, which I opened at an event at the beginning of October. This was my speech.
"Each year October is Black History Month, focused on raising the awareness of African and Caribbean history and cultural heritage, and celebrating the positive contribution of this heritage to the political, economic and cultural life of Britain.
My own family has a great interest in black history, in diversity and multiculturalism. Our daughter is married to man whose family comes from Ghana, though he was born in Belfast, so we have a grandson who is of mixed race. I look forward to having long, deep and meaningful discussions with him about diversity and multiculturalism, and what he can draw from a heritage that is both British and African. But he is only one year old, so not yet.
First celebrated in the UK in 1987, Black History Month is marked annually as an important point of reference for the black community. I believe we have made progress in the UK over recent decades in tackling racist attitudes, increasing diversity, and improving equality, within Sutton and in Britain as a whole. I tell my daughter and my son-in-law that when I was growing up in the 1950s and 1960s in this country, her marriage, a white woman marrying a black African man, would have been unusual and provoked openly racist comment in the white community.
Today, where she lives in Brixton, it is quite usual, and when I take my grandson to play groups there, such as the one I took him to in Brockwell Park last Monday, I cannot help but notice what an enormous melting pot there is of children of many different colours and racial groups, and many variation of mixed race, playing happily together. It makes me optimistic about the prospects for further progress in building a diverse community, something that is re-enforced every week when I represent the community, as Mayor, at Citizenship ceremonies, where people of many different cultural backgrounds take British citizenship.
For that reason I have been shocked, we have all been shocked, by the racist attacks and hate crimes following the Brexit vote, and we must pray that this is a phase we will, as a community, quickly recover from.
Sutton's Black History Group was established in 2010 and has promoted a wide range of free community-wide events. The Group has been strongly supported by Sutton Council which is why I, the Mayoress and the Deputy Mayor Councillor Patel are here today, to show that support."
October 28. Today I opened the renovated Chaucer House in the north of Sutton. It is an old 1960s tower block that has been renovated to a very high standard.
On October 27 I attended the AGM of the Afro-Caribbean Heritage Association at the Phoenix centre, Roundshaw. This is a very well-established group that is doing excellent work in assisting, in particular, older members of the ethnic group they support, particularly in combatting social isolation. Some excellent Jamaican food and a demonstration of traditional Caribbean dancing.
October 20. Yesterday I gave an amusing after dinner speech to the Carshalton Park "41 Club", which is open to members of the Round Table when they get to be over 41. Well, I thought it amusing. And tonight I joined the Mayor of Kingston for his quiz to support his charities, as he had supported my charity quiz last week. His Mayoral chain is grander than mine.
October 16. Such is the crush of events that I cannot find time to update this blog every day. On 6 October I attended a Citizenship ceremony and an event to thank the staff and residents of Sutton Housing Partnership. On 7 October I attended an event at Queen Elizabeth Mobility centre to give advice to those with mobility problems.
On 11 October I attended a parade and inspection of the Sutton Sea Cadets. On 12 October I chaired the AGM of the Sutton Volunteer Centre. On 14 October I attended an event to mark International Older Persons' Day and a quiz to raise money for my charity fund. On 15 November I attended a meeting of the Friends of  Manor Park and the 65th birthday party of my younger brother, Greg, in Bethnal Green Working Men's Club.
Today I went to a service at Westminster Abbey with the full Mayoral team and the Macebearer.
October 5. Today I opened the sixth annual "Art as Therapy exhibition" in the Europa Gallery of Sutton library.
The exhibition is organised annually by David Tribe of the Arts Network Sutton. The main purpose of the exhibition is to provide a display area for Sutton groups that include the making of art as one of the activities they provide for members who are disadvantaged in some way, and who would not normally have the opportunity to have their work displayed for family, friends and the general public to see.
In opening the exhibition I spoke of the high standard of the works. I said "It is generally recognised that producing art can be rewarding and very therapeutic. We have some wonderful examples here".
The exhibition included a large selection of the paintings of the late David Francis Hunt, seen in this picture with their owner Jack Hamilton. David suffered from learning difficulties and mental illness, but found great solace in painting. The pictures are being sold for a small donation to the Mayor's Charity fund to support Sutton Shopmobility and the Alzheimer's Society. The exhibition continues until 15 October.
October 2. Together with Gloria and Deputy Mayor Councillor Nali Patel I attended the launch event for Sutton's Black History Month, at Sutton Baptist church.
Addressing the meeting, I drew attention to the way Sutton had benefited from multiculturalism and diversity, and the difficulty that vital institutions such as the hospital service would have in operating without the skill and ability of people who had arrived in this country as immigrants. I emphasised the pride I took in attending Citizenship ceremonies where I welcomed, on behalf of the people of Sutton, new British citizens from countries all over the world, who bring to Britain their own cultures and experiences, adding to the richness, diversity and depth of British society. I feel that progress has been made in tackling racist attitudes and promoting diversity, but we must remain vigilant in the light of stories of disturbing racist incidents in the aftermath of the Brexit vote.
The opening event featured, aside from my address, gospel music and a steel band.
September 30. A very busy day. Three events. First to the Abbeyfield home in Cheam where sheltered accommodation is provided for eight residents.
Second, to the party at Sutton Lodge to celebrate 50 years of the Sutton Old People's Welfare Committee. Finally to the John Fisher school to the opening of the newly built David Lane block, which we approved when I was chair of Planning Committee. It looks even better than the computer generated images we saw at the time.
September 27. Life is too hectic at the moment and I struggle to find time to compile this blog. Today I helped at the Sutton South Hello Wednesday meeting, giving lifts in my car to two ladies with a combined age of over 180. I also invited Mr and Mrs Fawcett into the Parlour to receive the London in Bloom award for best front garden in London (see September 21 below).
On 26 September I met the new vicar of Christchurch in my Ward, and gave an after dinner speech to the Sutton and Cheam Rotary Club.
On 25 September three events – the annual inspection of Mitcham Common with the Mitcham Common Conservators and the Mayors of Croydon and Merton; I opened the Diamond Riding Centre Autumn Fair and, with Tom Brake, gave out awards to deserving children at the mosque in Ruskin Road.
On 22 September a sad duty, to go to the funeral of John Dodwell, a former Mayor. Tonight I chaired the AGM of Sutton Housing Society, as I am the President of the society.
On 21 September I went to the London in Bloom award ceremony where the borough won several awards for the parks and Mr and Mrs Fawcett of Carshalton won the coveted award for best front garden in London.
September 18. Today is my 70th. birthday. It has been a busy week. Yesterday Sutton hosted a performance in the town centre from the famous dance group L'Aubade de Quercy, who come from Sutton's twin town of Gagny near Paris. The group danced for an hour in Trinity Square in the centre of Sutton, alongside the Pennyroyal Clog Dancers and the East Surrey Morris Men, making it a remarkable international festival of traditional dance. L'Aubade de Quercy specialise in traditional French folk dancing, performed in traditional costume. The group included ladies who demonstrated lace making, traditional in this part of France. Prior to that I hosted a reception to welcome the French group.
September 13. Today I went to the Age UK garden party, held in the garden of Honetwood museum, where I made some very poor scores at throwing-the-hoop.
September 12. I chaired my first full Council meeting today. A very good meeting as very consensual – every motion carried unanimously. A very odd discussion on the success of my Twitter account (@mayor_sutton)
September 11. Today I joined members of the Sutton Challenger Cricket Club for an awards day, at which awards were presented for the best players in what has been a successful season for the club. Only registered last November, the club, many of whose members are drawn from the Asian community in Sutton,  has run three teams in Surrey league cricket this season. Its first team obtained promotion to a higher league. The team has a thriving youth section and organises coaching for talented schoolboy cricketers. The awards were presented at a family event on the playing fields of Sutton Boys Grammar school.
After presenting the prizes at the event organised by the Sutton Challengers Cricket Club, I attended the induction service to induct Rabbi Shmuli Sagal at the Sutton and District United synagogue in Cedar Road. Rabbi Shmuli Sagal studied in Israel and the USA, as well as the UK, in completing his studies prior to his appointment. The service was attended by the Chief Rabbi, Ephraim Mirvis, both Sutton and Carshalton Members of Parliament, and the Leader of Sutton Council, Councillor Ruth Dombey. It coincided with the 70th anniversary of the founding of the synagogue and was celebrated by the dedication a set of renovated Torah Scrolls.
September 9.  A visit, as Mayor, to Orchard Hill College. They do amazing things and create a wonderful environment for the students with very special needs that they care for and educate.
September 8. To the local committee meeting. Some encouraging news on crime trends in the area.
September 7. Today my band played a lunchtime concert in the beautiful church of St Margaret's in Westminster, right next to Westminster Abbey. Works by Holst, Tchaikovsky, John Williams, and the music from Chariots of Fire, Titanic, Annie, amongst other pieces. These pictures show my view of the audience and their view of me.
September 3. Not my birthday just yet, but a party today for my 70th birthday. I feel old.
September 1. Resuming Mayoral duties after a brief family holiday in Northern Ireland, today two Citizenship ceremonies to welcome new British citizens and tonight to the welcome service for the Reverends Barney Alexander and Ung Soon Nguang at Wallington Methodist church.
August 16. On 16 August, in my capacity as the Mayor of Sutton, together with the chief of Sutton's police service, Chief Superintendent Stringer, I gave enthusiastic support to the teams from Sutton police and the local Muslim community who met for their annual cricket match at Purley cricket ground.
The match, which was called off last year due to rain, was played in near perfect conditions, warm evening sunshine, starting at 5pm. The match was played under 20/20 rules. The police won the toss and put the Muslim Cultural Welfare Association in to bat. The Association's batsmen were quickly racing along at over ten runs an over, and scored 204 for the loss of seven wickets off their twenty overs. The police were never likely to match this score and eventually fell well short, scoring 152 and losing by 52 runs.
The quality of the cricket was inspiring. It is heart warming that, at a time of problems and difficulties in some parts of the world, we have the annual tradition of this cricket match in Sutton promoting warm relations between the police and the local community.
August 13/14. An extraordinarily busy weekend. On Saturday I went to the annual international convention (Jalsa Salana) of the Ahmidiyya Muslim Community, held near Guildford. A massive tented city is built for just three days, to welcome over 20 000 guests. Much of the afternoon was devoted to speeches of greeting from invited guests, and I found myself speaking just after the delegate from the Mayor's office in Tokyo and before a junior Minister in the Canadian Government. I brought the conference greetings from the residents of Sutton. Aside from the thousands in the hall I was told that perhaps half a million people in over 50 countries were watching on TV or the internet.
On Sunday I attended a garden party organised by the Sutton Town Twinning Association.
August 9. Trish and I went to a meeting of residents from The Pines in Walnut mews. Concern over the theft of a bin and some discussion of why there is no 20 mph speed limit in Christchurch Park. Interesting that only the leaseholders bothered to come to the meeting, not those renting their flats. A pity.
August 4.  First thing, a Citizenship ceremony. New citizens from all over the world, with South Africa unusually well represented and a new citizen from Venezuela, which is unusual. Then Gloria and I had lunch with the Sutton and Surrey Senior Citizens' Club, which is a splendid organisation but one largely catering for the members of the Indian diaspora in the local community. Deputy Mayor Nali came as well.
August 1. I chaired my first Council meeting. The requirement to be non-political as Mayor will prevent me from commenting on the discussion. I welcomed Councillor Chris Williams, newly elected Councillor for Carshalton Central.
July 29. The last week has been noteworthy for the sheer variety of activities.
On Thursday I went to Nonsuch Park to plant a tree to commemorate 25 years since the Friends of Nonsuch was established. I planted the tree with the Mayor of Epsom and Ewell.
On Friday I attended the Sutton Seniors' Forum to celebrate the organisation's 20th birthday, with an afternoon tea.
On Saturday I went to a camp organised by Sutton scouts in Cobham. This is an international camp with groups of scouts coming from Scotland, Denmark, the Czech Republic and he Netherlands to join those from Sutton. The camp will last for ten days, with visits to Hampton Court and London. It is held every three years and the venue alternates between the different countries. I enjoyed quite  a lot of international cooking undertaken by the different delegations, including haggis and delicious Danish doughnuts cooked with apple and raisins.
I returned to Sutton in time to attend a wonderful evening of dance and song from India, organised by the Milan group from Wallington, a party to celebrate their tenth anniversary and the Queen's 90th birthday. The full Mayoral contingent – Mayor, Mayoress, both Deputy Mayors and the Deputy Mayoress – was invited.
July 21. I am finding being Mayor so busy I am only updating this blog about once a week.
On 14 July the Deputy Mayor, Councillor Cook, and I raised £300 for my charities at a golf event at the Oaks park.
On 15 July Gloria and I attended events at Stanley Park junior school and Sherwood Park school, and I opened the re-furbished premises of an estate agents in Stonecot Hill.
On 16 July I played the trumpet with the Phoenix concert band at the Chipstead flower show.
On 17 July Gloria and I visited the Belmont allotments for their summer show and we helped judge a potato growing competition.
On 20 July I attended the Sutton South Hello garden party and then went to a reception organised by 151 Logisitic Corps, where I enjoyed the performance of Highland Cathedral by the Ghurka pipe and drum band.
.On 21 July I gave a speech of welcome at a Citizenship ceremony where new citizens from Russia, South Africa, the Congo, Poland, Hong Kong and Sierra Leone obtained British citizenship. I then attended the diamond wedding anniversary party of Harold and Rita, two of my residents, at the Racehorse pub in Carshalton. I then hosted a reception for volunteers.
July 13. Another busy few days – attending the "Big Dance Bus" event in the town centre, a fabulous concert by the Sutton Youth Orchestra, held at Dorking Halls, and today the annual prize giving at Sutton High School for Girls. After which I went to the police consultative committee in Christchurch hall.
July 7. This has been very busy. First to a Citizenship ceremony. Irina from Khazakstan was one of those obtaining British citizenship.
Then to visit the Queen Elizabeth Foundation mobility centre, where they have equipment to assess people's capacity to drive and what adaptations their car needs, for example after an injury.
Then to the "Music In the Park" concert in Nonsuch Park, which Gloria and I opened.
July 3. It has been another busy week for the Mayor.
On 3 July the Mayor opened the Belmont Festival in the company of Miss
Surrey. Later I attended a service to celebrate the first ten years
of the "Let the earth praise the Lord" Ministry in Hackbridge.
On July 2 I attended a concert by the Sutton Symphony Orchestra, a challenging programme including Gershwin and Rachmaninoff, expertly played in All Saints church in Carshalton.
On July 1 I attended a reception to launch the new Local Authority trading company Encompass, which provides services to keep people comfortable in their homes, providing supported living services and taking action to prevent homelessness.
In the evening I laid a wreath at the war memorial in Carshalton at a service of remembrance for those who died a hundred years ago today on the first day of the battle of the Somme.
On 29 June I attended the opening of Pear Tree House, a new block of housing for those with learning difficulties, in Wallington, cutting the ribbon to declare the building open.
On 28 June I attended a concert in the Europa Gallery given by the Civic Singers, a choir mainly made up by Sutton Council staff.
June 25. It has been another busy week for the Mayor. Four events today, opening the Roundshaw Festival, opening the Wallington Music Festival, visiting the army centre in Stonecot Hill for Armed Services Day, and visiting the Devonshire primary school summer fête.
June 23. A fascinating visit to Carshalton College, with both Deputy Mayors, to see the opening of the new technology building. An interesting talk by George Clark, who presents programmes on architecture and building on TV.
Thisafternoon I was presented with a cheque by Sutton college, a donation to the charity appeal, from a collection at an event I attended.
June 20.
Today I lead the Armed Forces Day flag raising event in the town square. Here is an extract from my speech.
"Our Armed Forces are busy working around the world, promoting peace, delivering aid, tackling drug smugglers, tackling people smugglers, providing security, fighting terrorism.   They work in difficult, dangerous and unpleasant conditions away from their families and the luxuries we all take for granted.   They operate in environments where the very basics of security and safety are absent.   They face, daily, a daunting challenge, doing work that is vital to the protection of our society and our way of life. We now watch with pride as the Armed Forces Day flag is raised for those  who are currently serving and those who have served."
June 19.
ANOTHER BUSY WEEK FOR THE MAYOR
On Saturday 18 June the Mayoress, Gloria, and I attended a 100th. birthday party at a nursing home in Cheam for Iris Gordon. Iris previously lived in Merton and was involved in charitable work in Jamaica, so I was delighted that the Mayor of Merton, Councillor Brenda Fraser, whose family came from Jamaica, also attended. Later we went to a street party organised by the Alzheimer's Society in Carshalton for Gary, who has dementia, but greatly appreciated and helped run the party.
On Friday 17 June Gloria and I attended a reception for Mayors from south London given by the Bishop of Southwark.
On Thursday 16 June I spoke to welcome new citizens at a citizenship ceremony at the Registrar's Office in Worcester Road, where people from India, Sri Lanka, Ghana and Australia took British citizenship. In the evening Gloria, and I went to a quite brilliant concert organised by the Sutton Music Service with several hundred Sutton schoolchildren playing a wide variety of music on a wide variety of instruments.
June 15.  Thismorning I called in at Sutton Court to observe the estate inspection. Thisafternoon Gloria and I, and the Deputy Mayor, Councillor Nali Patel, attended the party for the Queen's birthday organised by Sutton South Hello. This took place in Christchurch, the attractive Victorian church in Christchurch Park. Almost 100 guests attended. A raffle raised over £100 for my charities, the Alzheimer's Society and Sutton Shopmobility.

June 13.  Today I attended the Festival of Sport at the David Weir Centre, where several hundred young people with varying degrees of disability participated in a variety of sports, including football, golf, tennis, table tennis and cycling. There was also drumming, dance and cheer leading.
June 12. Several street parties today, including one in Cumnor Road, in our Ward.
June 11. The weekend of June 11 and 12 was incredibly full.  On Saturday Gloria and I attended the Carshalton Carnival, the picture showing us with the Carnival Queen and her attendants.
I then opened the St Helier Festival, after which I played the trumpet with the Phoenix Concert Band at a concert during the afternoon tea for senior citizens at the Friends' Meeting House in Cedar Road.
THE MAYOR'S WEEK – TO 12 JUNE
A really busy week.
On Monday 6 June I held a reception for National Carer's Week, to recognise the massive load that carers take on and the inspiring work they do. Many people from the Sutton Carers' Centre attended, and Gloria and I met an enormous variety of carers in very different circumstances.
I also paid a visit to the Sutton Volunteers' Centre in West Street, to meet the staff and brief myself for the event that took place on Tuesday 7th. for National Volunteers'  Week. This was again an inspiring event with opportunity to meet people who volunteer regularly to undertake an astonishing variety of tasks. Only this week I learned that the survey of the views of residents carried out by Sutton Council shows that in my own area more than one in three residents regularly volunteer. Society could not run without volunteers – and carers.
That evening I attended the end of term exhibition staged by the Creative Studies department of Sutton College. I am myself a great consumer of the evening classes run by Sutton College. I thought the standard of the entries to this exhibition was most impressive, particularly the paintings and the jewellery – including the work of our Deputy Mayor Councillor Patel.
On Saturday, June 11th, there were three events in the diary. I attended the Carshalton Carnival procession, opened the St Helier Festival and then went to a performance by the Phoenix Concert Band at the Friends' Meeting House near Sutton station. I thought the standard of the band's performance was great, but then I have no claim to objectivity as I was playing trumpet for the band. A collection raised £100 for the Mayor's charity appeal.
Sunday 11 June was the day of numerous street parties across the borough. Gloria and I attended three. They are always quite joyous, community-led, events.
June 7. Two speeches today. First at the event to kick off National Volunteers' Week at the Salvation Army premises, tonight at the end of year exhibition of the Creative Studies Department of Sutton College (which to longstanding Sutton residents of my generation will always be SCOLA). The quality of the art on display was breathtaking.
June 6.  This week is National Volunteers' Week and National Carers' Week. I visited the Sutton Volunteer Centre and later held a reception in the Mayor's Parlour for the Sutton Carers' Centre.
June 5.  I am now writing a weekly blog on my work as Mayor. Here it is.
THE MAYOR'S WEEK
My first week as Mayor was hectic with a succession of events – starting a bike ride, attending the installation of a new vicar at a church in Hackbridge, opening a new block of sheltered accommodation in Cheam.
My second week has seemed a little less frantic, perhaps because I am now settling into the new role. There were a lot of meetings during the week that I had organised to introduce myself to people I ought to make contact with in the first few weeks of being Mayor. So I will limit my description of the week to a record of the events I went to.
On Monday (30 May) Gloria  (the Mayoress) and I went to the Cheam Rotary Fair. Although the weather was a little cold the attendance was well up to that on the preceding year, with perhaps 5 000 visitors. The succession of events in the central circle was impressive. The fair includes quite a large funfair and a lot of stalls, including those manned by a large number of local charities. The work put in to organising this event is impressive.
On Wednesday we attended evensong at St. Paul's Cathedral, a special service put on for the Mayors of the 32 London Boroughs and the Lord Mayor of London, who read one of the lessons. I find St Paul's a very beautiful church.
On Thursday I attended a Citizenship ceremony at the Registrar's office, making a speech of welcome to our new citizens and presenting them with their certificate of British nationality. These are always enjoyable events and there were twelve new citizens taking part, from countries in Africa, the far east and Europe.
On Saturday I attended an induction and training day for new Mayors organised by the Association of London Mayors and held at Westminster City Hall. There is not much training for new Mayors, you are thrown into the job, so this was quite helpful.
On Sunday I accepted an invitation from the Football Association and Sutton United football club to watch a football match with other guests at the Sutton United ground. This was between England C – the England team drawn from players in the Nationwide league or leagues below the Nationwide – and the under 21 team from Slovakia. An exciting game in which the lead changed hands several time, won 4-3 by the Slovakians with a late goal scored in controversial circumstances. After which I went to take part in a game of boule (the French game also called petanque) at what I believe to be Sutton's only purpose-built boule pitch, at Highfields tennis club in Mayfield Road. This was also exciting but my team lost.
May 30. Today Gloria and I attended the Cheam Rotary Fair, held in Cheam Park and organised by the Rotary Club of Cheam. Despite rather chilly weather the event had attracted about 5 000 people. The attractions included a vast number of stalls run by local charities and businesses, offering prizes or selling goods ranging from honey to tea towels. There was a fun fair with a Ferris wheel, bouncy castle, slide and roundabouts. It is a massively successful and well organised event that raises a lot of money for the charities supported by the Rotary Club.
May 26.  To the Subsea7 building in the Quadrant for a liaison meeting with Subsea7. They now plan to occupy the new building from September. The proposed parking scheme in Berridge Close is going ahead.
May 25. My second day as Mayor provided further varied and interesting opportunities to meet residents and organisations in Sutton.
At lunchtime I went to the Holiday Inn to an event organised by business groups associated with Sutton United football club. There were some interesting presentations from a variety of local businesses and I met some fascinating people.
Then to Cheam, to the opening of the last building in the complex of properties that replaced the former Elizabeth House, now called Cheyham Park. The development comprises over a hundred elegant and attractive new homes, some for sale but most to provide affordable rented housing for the elderly. Many residents had to move from their original homes but have now returned. Every resident I spoke to was enthusiastic about the quality and the design of the new accommodation.
The scheme also had the benefit of good partnership working. In my speech I was able to thank the builders (United Living), the architects (Calford Seaden) and the Council's partner, Viridian, for managing the redevelopment programme from 2010 until the completion of the new Elizabeth House – the final block- in January this year. It is a very prestigious scheme in a charming location and I was able to wish everyone who lives at what is now called Cheyham Park a happy future.
May 24. My first day as Mayor. I was very touched by the confidence shown in me by fellow Councillors in choosing to elect me Mayor. My first day as Mayor, following my election, involved two contrasting events that I attended with my wife Gloria, the Mayoress. I am told that in the course of my year as Mayor I may well attend over 300 events, and I hope they are all as stimulating as those on day one.
First, I had to cut the ribbon at the start of the "Cloverleaf" cycle ride commencing in the town centre. These evening rides are into their twentieth season and involve a ride of a couple of hours one evening a week during the summer months. A crowd of about thirty cyclists assembled. I was able to tell them that I am a cyclist, owner of a Dawes Galaxy bike, and twice completed the annual London to Brighton bike ride, as well as cycling across France to Chartres ten years ago to visit the cathedral there. Some of the cyclists are collecting sponsorship money so I offered that if they collect sponsorship for the Mayor's charity appeal, supporting Sutton Shopmobility and the Altzheimer's Society, I would invite them into the Mayor's Parlour for a chat and a photo.
The second event was at All Saints church, Hackbridge and Beddington Corner, where the Reverend Susan Lynn Billin was licensed as priest-in-charge by the Bishop of Croydon. This was a moving service in a parish that has been without a priest-in-charge for about a year but that clearly has a big and enthusiastic congregation. I joined the MP Tom Brake in wishing Lynn the very best in taking on these responsibilities.
May 23. At the annual Council meeting I was elected Mayor. This is a great honour.
Here is the text of my acceptance speech.
"I have during the six years that I have been a member of this Council served under five Mayors, three of whom are currently members of the Council. All of them did the job with great distinction. Gloria and I will do our best to continue in that tradition.
I have many people to thank, but can I particularly thank our musicians. My good friends John, George, Rachel, Stephen and Andrew. When I was first elected to the Council there was a tradition of having some music during the natural interval that occurs in the middle of these annual meetings. It somehow lapsed but I was determined to revive it with – of course – brass musical instruments.
Last year there was a review of the functions of the Mayor. The review report noted the long tradition in the cities, towns and boroughs of our country of the office of a Mayor, and in London the history can be traced back to 1189. But the report included proposals to bring the Mayor of Sutton into the 21st. century by promoting the Mayor through, and I quote the report, "twitter, facebook and a Mayoral blog on the Council's website." I hope this will become required reading for all of you and I will try to find something interesting or amusing to say each week, and you can give me marks out of ten.
Of course, these different Mayors, stretching back to 1189, had a wide variety of ceremonial and policy functions. The promotion of charities to aid those less fortunate in life is however a recurring theme throughout, and a role of the Mayor that continues, which brings me to the subject of charities. I am pleased to be able to tell you of the two charities I propose we support this year.
These are Sutton Shopmobility and the Altzheimer's Society. The Altzheimer's society has a strong presence in Sutton and the Council has worked hard on the theme of being a dementia friendly organisation. I have a personal interest as both of my late parents had severe dementia late in life and were cared for by family members who were greatly helped by the society. And it is the families and carers who often most need most support.
Shopmobility is probably thought of by many of you as a provider of mobility scooters to help people shop in the town centre, but the organisation has a much wider role and outreach to help all those with mobility problems, and there are many in the borough who would be completely housebound without this help. And we have Councillor Patel's mobility scooter here to show us how important it is. In the audience tonight are some representatives of the charities and I hope Councillors will want to discuss the work of these charities with them later thisevening.
I would also like to appeal to all Councillors and indeed to everyone in this room to make a resolution to support the Mayor's charitable appeal, and support at least one of the Mayor's charity events this year, to support these worthy organisations.
Now, finally, I am advised that the Mayor may appoint a Chaplin and I am delighted that the Reverend Justine Middlemiss has agreed to be my Chaplin. Justine covers a number of churches in Sutton including the splendid Victorian church, Christchurch, in my Ward, which has splendid acoustics – as I know from playing the trumpet, a small part in a big band, in the church.
Now, Justine asked me a very pertinent question when I spoke to her about being the Mayor's Chaplin. She asked me what do I want a Chaplin for? Well, part of the job description is to give the Mayor spiritual guidance and spiritual uplift. And being as human as everyone else, there are moments I feel a bit down and in need of spiritual uplift. Whether or not I need much spiritual uplift in the next year may depend a bit on you – I am talking to the Councillors now – and on whether you are well behaved and orderly when I come to chair these meetings.
But I have an advantage. For the last two years of my life I have chaired Planning Committee. And if there is any one member of the Council who sometimes needs a bit of spiritual uplift it is the chair of Planning Committee. So can I say how delighted I am that a Councillor of the calibre of Councillor Bourne is succeeding me in taking on this portfolio. She will do the job much better than I did. And Sam, if you find, as I did, that from time to time you need a bit of spiritual uplift – I will loan you Justine.
Now in a moment, if I can dispose of the rest of the agenda with dispatch, and I know Councillors will want to help me do this, we are going to enjoy the traditional reception put on by the incoming Mayor at these annual meetings. This is not a celebration of me, Councillor Patel and Councillor Cooke moving into these positions. It is a celebration we have once a year of the civic traditions of Sutton and our shared commitment to public service to the benefit of our residents. We know that there are sometimes pointed exchanges across the floor of the Council but there is much more that unites all of us in this room than that divides us. It is a mutual respect and a mutual belief that we all share in the virtues of public service, we would not be Councillors unless we had that shared belief, and tonight I would like you to share with me a celebration of these virtues.
That concludes my remarks under item 5, except to say it is a great honour to be elected Mayor of the borough. I am deeply touched. Gloria and I will do everything to repay the trust you have shown in us. It will be a great year for all of us, and I sincerely thank you."
May 21. Tonight Gloria and I attended the Sutton Peace Symposium at the Thomas Wall Centre, invited by the Ahmadiyya Muslim Association. Quite an inspiring event. The Association's motto is "Love For All, Hatred For None." I wish Donald Trump could have been there to meet these wonderful people, and re-think his divisive nonsense about Muslims. Some very good speakers and the traditional food offered at these events is always really wonderful.
May 18. Tonight I should have chaired Planning Committee but was forced by events to leave it to my deputy, Councillor Bourne. The family has had something of a blow with the admission of my elder daughter Jane to hospital to have an operation for a serious medical emergency. The operation was today, at Kings College hospital in Denmark Hill. I needed to be there with the family. I am told Councillor Bourne chaired the meeting brilliantly. I plan to stand down from being chair of this committee and I am sure Councillor Bourne will be an excellent successor.
May 15.
Thismorning I contributed to the cultural life of Goldalming by playing the trumpet on the bandstand there, at the start of a fun run. Very enjoyable – we had to play Chariots of Fire every time a new race started, though.
May 7. Today Trish and I spent the morning visiting the Belmont allotments, where the allotment holders made us very welcome. I had not realised how vast they are.
May 6. I spent much of yesterday involved in election work. While the Liberal Democrats have made gains in different parts of the country, such as Eastleigh and Watford, we have yet to make real advances in London. I was pleased, however, that the Tory campaign in London, which was desperately divisive and a return to the "nasty party", failed completely. London is a wonderful multicultural city, and it would have been so odd to have an anti-European as Mayor.
May 4. Tonight I played the trumpet with the Phoenix Concert Band in an event for the University of the Third Age in Banstead. It went well. Our performance of the theme music to the Magnificent Seven was a particular hit.
April 30.  Few Council committees are meeting at the moment as attention has switched to the election for the London Mayor. I am not greatly impressed by the Conservative and Labour candidates and regard Caroline Pidgeon, the Liberal Democrat candidate, streets ahead of them as an appealing and straightforward person with relevant policy proposals. Caroline was in Sutton thismorning and I briefly met her. Tonight to St Andrew's church in Belmont for a performance by the Norwood Wind Band led by Brian Cox. A really great performance.
April 26. Tonight I chaired the meeting of the Council and Employees Joint Committee, which is a forum for discussion of current matters with recognised trade unions. We had an update on progress on the People Plan. There is progress on the proposed shared human resources service with Kingston Council, following the decision of Merton Council to withdraw from the shared service Sutton had with them.
April 25. A meeting of the Highfield Residents' Association. Extensive discussion of the Association's policy on planning, which is a sensible policy, and (inevitably) parking. I was able to ge tto this as the meeting of the Council scheduled for thisevening was cancelled, by agreement between the parties. To much work to do preparing for the London election. My own postal vote has arrived and been cast.
April 20. Planning Committee met today, under my Chairmanship.  On 20 April Planning Committee:
– granted permission for the building of five pavilion blocks of flats on the site of Ludlow Lodge, a vacant former care home owned by the Council, in Alcester Road, Wallington. There will be 57 units, all affordable. This is the Council's own application, to increase the supply of affordable homes
– deferred consideration of a similar application by the Council to build 21 houses, all affordable units, at Richmond Green in Beddington, replacing bungalows that are now mostly vacant due to structural problems, so that more information could be provided on flooding risks and access for emergency services. This was after a debate that, disturbingly, was noteworthy for disruptive behaviour by certain residents, which is not a sensible way to put forward one's case
– agreed an application to extend a currently empty building in Mill Green Road, close to Mitcham Junction railway station, to provide 26 units of accommodation, seven of them affordable
– agreed an application for a residential development to provide fourteen units of accommodation in Woodcote Road, Wallington, replacing a currently empty medical centre
– agreed an extension to and modification of a house in The Ridgway, south Sutton.
April 19. A busy day attending the Sutton South Hello board meeting and, thisevening, the police consultation committee. The new Sergeant is Sergeant Nicholson, who comes from a spell policing Brixton. He commented on the low levels of crime locally compared to Brixton.
The Police / Community Ward panel meeting held on 19 April expressed concern over a spate of burglaries, particularly in the area of The Ridgway and Mayfield Road.
This was the first meeting for our new sergeant, Sergeant Nicholson, who was previously working in Brixton. He commented on the fact that the number of burglaries in our Ward in the previous six months was 23, compared to over 200 in the area he came from in Brixton. Despite the current spate of burglaries we remain a low crime area with residential burglaries low in number.
Priorities for the police in the immediater future will be:
Patrolling, visits and advice in the affected area of The Ridgway, Mayfield and Cedar Road
dealing with drugs at Sutton Court
dealing with night sleepers at Beauclere House in Brighton Road
April 17. Gloria and I always visit Banstead Woods at this time of the year to see the bluebells.
April 14. A Citizenship ceremony at the Registrar's office in Worcester Road, where I made a speech of welcome to new citizens on behalf of the local community. A stirring event – new citizens from South Africa, Congo, Poland, Bulgaria, India, the Phillipines, Nigeria. Then to the Subsea7 offices only to find the liaison meeting with the company was cancelled, postponed till next month, as everyone had given apologies bar me.
April 11. Strategy and Resources Committee. More disturbing evidence of the rising trend of homelessness and pressure on affordable housing in the Borough, due to Government housing policies.
April 9. Today I went to the "Second Saturday Tea", for elderly residents, at the Friends' Meeting House in Cedar Road. A stirring performance by the Quaker Steel Band.
April 1. To the tea for retired folk organised by the Highfield Residents' Association. I am not really retired but they are my age group.
March 31. Today they erected the street sign for Berridge Close. Every time I go past and spot the sign I will consider the naming of this street after a distinguished local man is part of my legacy.
This is to remember Harold Berridge (1872-1949), a celebrated engineer who lived in a house on the site now occupied by the Subsea7 offices, from the 1920s through to 1949. Berridge was an engineer who travelled the world and contributed to many important civil engineering projects worldwide, including the building of tunnels under the river Hudson in New York in 1902 and the development of the port of Aden – in modern day Yemen – in the ensuing decade. He settled in Sutton in the 1920's to work on housing development for the London County Council. He is noted in civil engineering circles as the inventor of equipment for the testing of concrete, based on principles which are still relevant to modern day equipment used for this purpose. I favour naming roads after celebrated local people and think it is appropriate to name this road after an interesting and distinguished man who once lived here, and made a significant contribution to civil engineering.
March 30. Planning Committee met tonight. The main decisions were:
to agree to the erection of a block of flats above a shop in Central Road Worcester Park following confirmation that Historic England thought the building that would be demolished to make way for it is of no heritage value
to agree an application to build new social housing on the site of the long since closed Century Youth Centre in Fellowes Road
to agree several applications relating to school expansion, at Cheam Park infants school and Carshalton High school for Girls
to agree to the erection of a house in York Street, near Mitcham junction.
March 28. Green Garden Waste collections start again this week. It is good that this scheme has been so successful, and pays for itself.
March 21. The Licensing Committee took a decision today to grant the licence Sainsbury's had sought to sell alcohol at the store they plan for the foot of Sutherland House. The most interesting aspect of this is that Sainsbury's clearly agree with my observation that when the building is occupied and the Subsea7 office filled there will be a lot of footfall in the area. The benefit should be for residents in a better choice of good quality shops and restaurants locally.
March 17. St. Patrick's Day. My family has sufficient Irish heritage that I could, if I had been a footballer, have played football for the Republic. An hour spent thismorning at Sutton station giving out leaflets for the Britain Stronger in Europe campaign. This is, of course, a non-party political campaign but I could not help but notice that those leafletting were all prominent local members of the Labour Party, the Green Party or the LibDems.
March 16. We all need training, and tonight I went to very good "Member Development" session on the planning system. A very good overview of the recent changes to the current system, many of which are changes instituted by Government that I deplore.
March 12. Today I accompanied Trish when she was interviewed for BBC television about the allegations that pornographic films have been shot at public locations in the Borough. Trish rightly said she was outraged by this, as it was an act of indecency in public, and children or other members of the public might observe it.
There is, of course, no evidence that this type of filming of obscene acts is any more prevalent in Sutton than elsewhere, as no-one is collecting data, but one has to have a concern about the people taking part in such filming (are these trafficked women?) and the possibility that such public acts of indecency might be observed by people who will of course be horrified.
March 9. Planning Committee. Planning Committee:
agreed an application from the Institute of Cancer Research for construction of a major new building to house research work on their site
turned down a proposal to extend, in a way the committee judged inappropriate, Haredon House in north Cheam, a building many know as the "Gleeson building", now a block of residential units, due to its mass and bulk
agreed a proposal to extend a house in multiple occupation in Sutton south.
March 7. The Council meeting where we set the budget. I made a speech on the subject of the iniquitous policies of the current Government on social housing. Several fellow Councillors and members of the public commended me on it.
I drew attention to:
the increase in homelessness in the Borough, up 20% in the last year due to in part to changes in the benefit system
Government policy to reduce housing benefit to social tenants
the extension of the "right to buy" which will reduce the stock of social housing to rent
the requirement on Councils to sell "high value" Council homes, which will reduce the stock of social housing to rent
the fact that the policy on "starter homes" is an absolute con, as it will replace an obligation on those building new housing to provide affordable homes to rent by an obligation to provide a few units, that could cost up to £450 000, for sale at a discount to those wealthy enough to buy their own home. Thus it replaces a requirement that helps poor people living in rented accommodation by one that helps wealth people who can afford to buy a property
"All of this will affect our social tenants, but also private tenants who are living in squalid and overcrowded accommodation in this Borough, who will not be able to obtain social housing due to the reduction in the stock. The loss of social housing to rent on such a scale is a crisis. The loss of social housing to rent on such a scale is an attack on the poor. The loss of social housing to rent on such a scale is a very serious consequence of the policies of the current Government."
March 4. Every first Friday of the month I go to the teas for retired folk organised by the Highfield Residents' Association. They are really successful and enjoyable. The Association is a great credit to this area and does great work.
March 2. To Sutton South Hello, running some ladies who are in their nineties to and from the event. I am so impressed at how bright some of these senior citizens are. I really hope I can be so compos mentis when so old. My father died at 87 and my mother at 99, and both had some degree of dementia before their death. I really wonder what it is that affects your memory as you get older. I met the Queen Mother when she was 101 and she still had all her faculties.
February 25. A further meeting of the Subsea7 liaison group. The work on the building continues. The consultation letters on a possible parking control scheme have gone out to residents in neighbouring Berridge Close.
February 24. Tonight, a meeting of Planning Committee, which I chair. The main decisions of Planning Committee were:
– to agree that St Philomena's school could temporarily remove the Grade II listed gates to the Park and House, and demolish part of the wall of the walled garden, to facilitate access to the site of previously permitted building work in the grounds, on condition that the gates and wall were restored after the work was completed
– to turn down a proposal to demolish a nursing home in Cheam to build a new, purpose-built nursing home, on grounds principally of design and Bulk
– to agree a proposal from another nursing home in Cheam that they could retain some temporary buildings in the garden, erected to facilitate construction work on part of the home, for a further period while some additional work was undertaken
– to agree a proposal for a small estate of houses and flats replacing a currently derelict building in London Road, North Cheam, that was previously a Council-run residential care home
– to agree an application for use of the floodlights at Carshalton Athletic football ground that restored the previous relationship between use of the pitch and use of the floodlights, broadly that the floodlights could stay on for 15 minutes after the last moment the pitch could be used in the evening. At a meeting in December the committee agreed an extension to the hours the pitch could be used, but turned down a proposal to remove all controls on use of the floodlights.
February 18. Today I attended the launch event for the new Sutton plan. both Trish and I contributed to the drafting of a new local plan for Sutton, sitting on the small task group that prepared the main document.
The plan aims to preserve the green, suburban feel of Sutton which our residents so like, with our many street trees, while meeting the aspiration to have enough homes in Sutton for our children to grow up here. In planning for new homes, there will be an emphasis on preserving the more suburban areas of the borough, and insisting on good quality design. The plan takes account of the need to meet the increasing number of children the borough has to find school places for, while not compromising on the excellent standard of Sutton schools. The plan looks at transport links, and preserves the route of the proposed Tramlink, for which we are seeking funding.
February 11. I attended a meeting of the Greater London Employment Forum today, on which I represent the borough. I gave a presentation to the representatives of all the other London boroughs on the Sutton "People Plan" reform of personnel policies. This was well received.
February 10.  I attended an interesting meeting of Friends of Parks organisations, though dismayed to discover that the Friends of Overton Park seem to have collapsed again as an organisation and did not turn up.
February 8. Strategy and Resources Committee, where I made what I thought was a good speech on the problems with Government housing policy (summarised in a post on the home page of this site). Sadly the public gallery was entirely empty for this bit of oratory.
February 4. I attended a Citizenship ceremony thismorning at the Registrar's office in Worcester Road and gave a speech welcoming new citizens. I enjoy these ceremonies. New citizens from Poland, South Africa, India, Pakistan, Sri Lanka, Bangladesh.
February 3. A meeting of Planning Committee. A difficult application in Langley Park Road. I had to withdraw and pass the chair to my vice-chair as I had been so heavily involved in earlier applications for the same site that I could not pretend to be the impartial chair of the meetings. Another case where decisions by the Planning Inspectorate in Bristol had cut the ground from under our feet and the committee had no option but to agree the proposal.
Planning Committee:
– agreed a proposal to install air conditioning units in Wentworth
Hall, Ruskin Road, Carshalton, involving extractor fans that would be
visible from the outside of the  building. Applications relating to
this site, which is used as a venue by the Muslim Cultural and Welfare
Association of Sutton, have been controversial in the past, but no
objections were raised to this proposal
– agreed some changes to conditions relating to a major residential
development at Corbet Close, Hackbridge, which largely related to the
phasing of the work and did not change the basic proposal
– agreed two proposals for extensions to residential properties that,
in each case, had been objected to by immediate neighbours, one in
Wallington and one in Sutton South.
The peer review of the operation of the committee, conducted by the
Planning Advisory Service of the Local Government Association, has
been completed. The committee will in due course meet to discuss the
comments made by the peers.
January 28. A further meeting at the Subsea7 site to discuss the current progress of the work. It is progressing smoothly towards completion of the exterior of the building by July.
January 27. Holocaust Memorial Day and I went to a moving meeting and discussion held at Sutton Boys Grammar school. There were interesting presentations on the Holocaust and some discussion of other acts of genocide, including those in Rwanda, Bosnia and Dafur.
Thisafternoon to Sutton South Hello, which now has a special afternoon for men on the last Wednesday in  each month. Played pool and darts with the local police team.
January 26. I attended Housing, Economy and Business Committee tonight. Mentioned in a speech I made that I remember the period when I was vice-chair of the committee with warm nostalgia. Interesting debate on the new local plan, and a neighbourhood plan for an area of Belmont that just creeps into my Ward.
January 19. A busy week continues with Council and Employees Joint Committee, which I chair. This is a joint committee with the recognised trade unions. An interesting discussion repeating some of the discussion last night about Government cuts to the Council's budget.
January 18. Tonight a Council meeting. There was a very good motion we proposed on the Government's cuts to the budget of the Council. Both Trish and I spoke in the debate.
January 14. There are training events for Councillors and tonight there was an interesting one discussing the Council's constitution and what is good behaviour at Council meetings.
January 13. Thisevening I chaired Planning Committee. On 13 January Planning Committee:
* agreed to a re-arrangement of what work is done in which building at the Beddington waste treatment facility, this being necessary following the demolition of a building on the site in order to faciliitate the construction of the Energy Recycling Facility, on which work has now started. Proposals that relate in any way to the ERF usually draw some of objectors, but this did not draw even one
* agreed to a currently un-used site in Carshalton being used for the display and sale of used cars, despite considerable resident opposition to the proposal. The site had an existing permission for light industrial uses and the majority of members of the committee felt the proposed use would, on balance, be likely to be better than such industrial uses, in terms of impact on residential amenity, traffic and parking
* agreed a proposal relating to a residential extension in Sutton west, after it was clarified that the part of the proposal that particularly concerned the neighbour would in any case be permitted development.
January 12. A busy week as two committees I chair meet today and tomorrow. Tonight the health and safety committee, with the trade unions. Progress is being made as measured by the key performance indicators, though there are still a few accidents.
January 7.  I attended my first Citizenship Ceremony of the new year. An interesting conversation with a young girl from Poland who, notwithstanding that Poland is in the European Union, had decided to take British citizenship in case the UK votes to leave the EU, in which case the future would become very unclear. This obviously worried her.
January 5. Trish and I attended our first local meeting of 2016, the consultative panel for Sutton South Ward set up by the police, meeting in Christchurch hall.
The police had reported at the previous meeting that that there had been a further fall in the total number of crimes in our Ward in the most recent three month period, a fall of 1.5% compared to the period a year previously. The downward trend has continued and data were presented to the meeting to show that the number of residential and non-residential burglaries in the last four months are down compared to the figures for the corresponding period in 2014. Sutton South Ward continues to have one of the lowest crime rates in London. It will be difficult to reduce it further.
Priorities remain tackling burglary, anti-social behaviour and speeding. The police are continuing to conduct some evening and night patrols with the objective of tackling rough sleepers in certain blocks of flats.
The threat to the future of PCSOs (Police Community Support Officers, the backbone of our neighbourhood policing approach) remains a matter of concern.
An exercise to test public satisfaction with the police has found that satisfaction rates are highest in Sutton, of all London boroughs.
January 1. Another New Year. Where do the years go? I went to the Highfields Lawn Tennis Club for the inauguration of their boule (or petanque) courts. Gloria and I had helped fund this so have free membership for five years. We played (as part of a team) two games – won one, lost one. The courts will be a positive community asset.
December 20.  While I have residents to visit and casework to follow up, and a few meetings with officers, I will have no Council committee meetings now till it all kicks off again in the week of 11 January with two committees I chair, the Health and Safety Committee and Planning Committee. I hope to have a relaxing Christmas with my family and new grandson. I may not be adding to this blog till then.
December 19. To Cavendish Road to supervise the clearing away of the rubbish outside Sherborne Court. This has been a major effort, but the managing agents eventually agreed to pay the Council to remove the build up of rubbish. At least it looks clean and tidy now but the bin store is in the wrong place, so this is going to be a continuing campaign.
December 18. A final meeting for 2015 of the Council's Strategic Team thismorning.
December 17. To a meeting with Subsea7 to finalise arrangements to consult residents on the proposed parking scheme in Berridge Close.
December 16. To Planning Committee. I found timing a bit of a problem as we managed to get through a massive agenda, admittedly with one deferment of an item I would rather have taken, and I was worried that people I had told "Don't bother to come till 9 – we will get to your agenda item quite late" may not have been there. I think all was OK. The main decisions taken by Planning Committee were that it:
– agreed to proposals for an annex to a school in Hackbridge,
involving a large new building on Metropolitan Open Land. The
committee accepted arguments that there was no alternative but to
build on this small parcel of land if the Council was to meet
statutory obligations to provide school places to all children in the
area, in future years
– agreed that a social enterprise that provides training in
horticulture to those with disabilities could open a cafe in Seears
Park in Cheam, having established that it will not serve alcohol and
close at 6.30
– agreed that a well known waste management facility in Beddington
Lane that is open on Saturdays till 1pm could stay open on six
Saturdays each calendar year till 4.30pm, to deal with peaks in
workload, in particular over holiday periods
– agreed to the replacement of a telecommunications mast 14.7 metres
high on St Dunstan's Hill in Cheam by one 15 metres high, having
established that under the specific legislation relating to these
masts there were few planning grounds on the basis of which the
Council could oppose the proposal
– agreed changes to the tower block currently being built next to the
police station in Sutton Court Road, such that there will no longer be
a gymnasium on the first and second floors but instead 14 units of
accommodation, all affordable
– deferred consideration of a proposal to demolish and re-build a
nursing home in Cheam.
December 14. To Strategy and Resources Committee, where we noted the severe consequences of the Government's cuts. I find it astonishing that such is the way predictions of further cuts on top of those already in the pipeline have been bandied around it was suggested that a further cut of "only 6.4%" was somehow good news. It is not. It is devastating.
December 12. To the Friends' Meeting House to perform Christmas carols and Christmas pieces with the Phoenix Concert Band, for whom I play trumpet. I am second from left in the picture.
December 10. Thismorning to the Christmas lunch of the Sutton and Surrey Senior Citizens' Club, with Councillor Nali Patel,  at the Thomas Wall centre. This is a club mainly for Indian expatriats. They always make me welcome. Tonight to the Audit Committee, where I was pleased to see the auditors views that the Council has excellent systems to secure economy, efficiency and effectiveness.
December 9. A busy day. I went to Sutton South Hello to their first Christmas sing song (more to come). A meeting of the Task Group on revising the local plan, which I sit on. And a meeting of the Standards Committee.
December 8.  A meeting with the developers of Sutherland House to discuss the upgrading of the area at the front. Tonight a  useful meeting with the committee of the Highfield Residents' Association to discuss the recent car parking survey in the area. We agreed to pin our hopes on the study of parking in the area being carried out by Council officers, which reports back to the local committee on 10 March.
December 5. Another chance to play the trumpet at a Christmas carol performance for the Mayor at the Straw Cafe in Manor Park, thisevening.
But thismorning a visit to Sutton South Ward by our Greater London Assembly candidate for the election on May 5 next year, Amna Ahmad, seen here with myself and Trish.
December 4. I play the trumpet for a band that meets as a class at Sutton College (as SCOLA is now called) every week. We had a concert tonight. Some good performances but with a choir, ukelele band, guitar band, flamenco dancers and a pianist as well as our 30 piece concert band it went on too long, and the second half had to be more or less abandoned.
This is Gloria and myself standing outside the house of Aung San Suu Kyi in Yangdon (Rangoon).
Here's a nice picture of my daughter Ellie and her husband Jeff.